Florida police officer killed while on duty awarded agency's highest honor
A Florida police officer fatally shot in January while trying to arrest a man suspected of killing his pregnant ex-girlfriend was recognized with her department's highest honor.
Lt. Debra Clayton posthumously received the Purple Heart Award and Award of Valor from the Orlando Police Department.
Her fellow officers – Branden Thornton, Jeremy Sick and Cpl. Robert Schellhorn – were honored with the Award of Merit for their response to the shooting that killed Clayton on Jan. 9
"It's nice to see the community doesn't forget Lt. Clayton," Thornton told the Orlando Sentinel.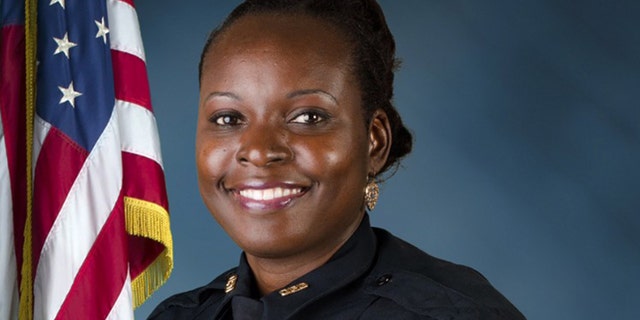 Clayton, 42, was shot and killed while trying to apprehend Markeith Loyd, who was wanted in the killing of 24-year-old Sade Dixon last December. Loyd was captured after a massive manhunt.
"It's important for us to honor her memory," Police Chief John Mina told the Sentinel.
The case prompted a legal skirmish over the death penalty between the state attorney and Florida Gov. Rick Scott.
The Associated Press contributed to this report.