Florida police officer buys new tires for man with broken bike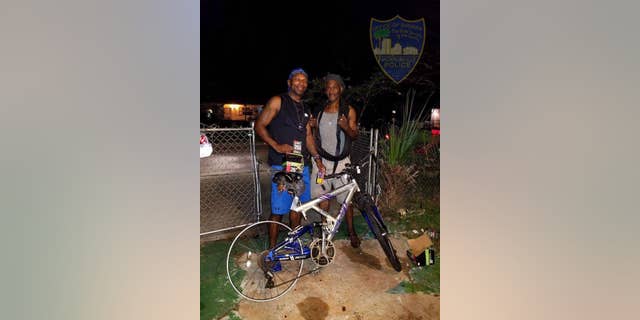 A Florida police officer is being praised for helping a resident after he spotted the man riding a bike with only one functioning tire.
Jacksonville police officer Terrance Hightower was patrolling a neighborhood when he spotted the man riding along the street, the department wrote on Facebook Thursday morning. The man only had one tire in the front, with the rubber completely stripped away in the back.
Officer Hightower went to the store and bought two new mountain bike tires for the man. He later showed up at the man's home and surprised him with the gift.
"We are so proud of you JSO Officer Hightower. Helping others, out of your own pocket, to make their life easier. You are making a difference one day at a time," the police department wrote on its Facebook page.