Florida police arrest looters during Irma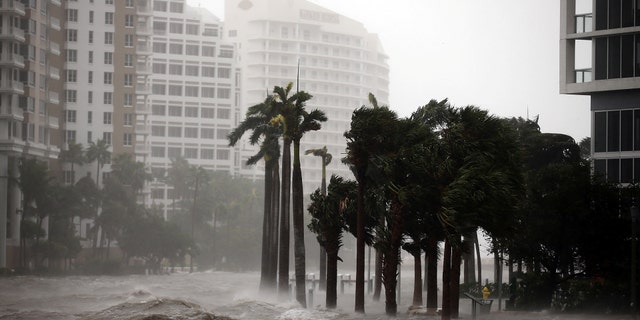 Florida police made a string of arrests in Fort Lauderdale Sunday after they said several people were caught looting stores.
Local news station WPLG caught on camera a group of eight to nine people breaking into a sportswear store before moving on to other shops.
The Fort Lauderdale Police Department later tweeted that they arrested nine people in connection with the lootings.
"Going to prison over a pair of sneakers is a fairly bad life choice," Chief Rick Maglione said. "Stay home and look after your loved once [sic] and be thankful they are all safe."
Other Florida law enforcement departments tweeted similar sentiments. The Pembroke Pines Police Department wrote, "Any looters who comes to Pembroke Pines will be greeted by our officers. Choose wisely and stay home."
The Broward County Sheriff's Office tweeted that all looting incidents would be investigated.
Meanwhile, Orlando Police tweeted that "In reponse to many inquiries: There was a burglary at a sporting goods store" in town.
The department later tweeted that two suspects from the burglary call were in custody, no officers were injured and the issue "has been peacefully resolved."