Florida kittens thrown out of cars in alarming new trend, group says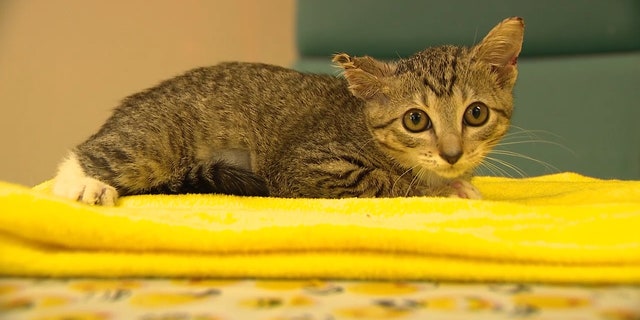 A new spate of incidents in which litters of kittens are being tossed from moving vehicles has sparked outrage among Florida animal rights advocacy groups.
Volunteers in Volusia County say they're growing concerned after learning of multiple recent instances where kittens have been injured.
"On Thursday between 3:30 and 4:00 pm a litter of kittens was tossed out on 44 close to Sugar Mill intersection," the Southeast Volusia Humane Society said in a Facebook post. "This is one of a number of such acts of animal abuse reported in the last 2 weeks. Several on 92, Lake Helene and I4 just to name a few."
Most recently, members rescued a cat they named "Crash" after receiving a tip that a litter of four kittens was tossed from a moving vehicle on State Highway 44, FOX35 Orlando reported. Crash was the only kitten that survived.
"He was in shock. They really have a shocked look on their face and fearful," Humane Society Director Karen Morgan told the station. "We had an incident in Lake Helen where a cat was thrown from a four wheeler, we've had incidents on U.S. Highway 92."
Headquartered in New Smyrna Beach, the Humane Society reportedly is offering a $1,500 reward to anyone with information that could result in arrests for these abuses.
The non-profit organization encourages anyone with information related to the abuse to contact law enforcement directly.