Florida city official charged with murder in shoplifter's shooting death; 'stand your ground' claim rejected
A Florida elected official who claimed he was defending himself under the state's "Stand Your Ground" law has been charged with murder in the fatal shooting of a shoplifter stealing a hatchet that was caught on video.
Lakeland City Commissioner Michael Dunn, 47, was arrested Friday after a grand jury returned an indictment charging him with second-degree murder.
Prosecutors rejected his self-defense claim.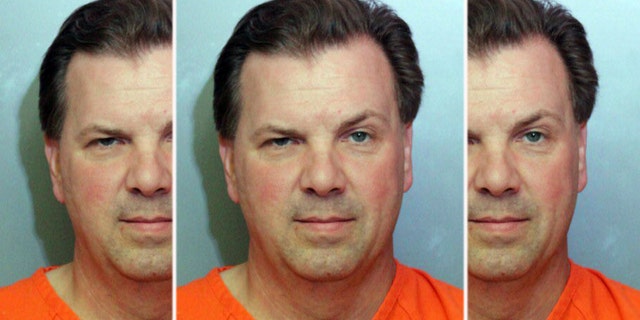 "I have determined that this case and the actions of Mr. Dunn fall outside of Stand Your Ground," State Attorney Brian Haas said, according to Fox 13 Tampa.
Dunn, who was booked into the Polk County jail, claimed he feared for his life after Christobal Lopez, 50, of Lakeland, stole a hatchet from his Vets Army & Navy store Oct. 3.
FLORIDA CITY COMMISSIONER SHOOTS, KILLS ALLEGED SHOPLIFTER, SURVEILLANCE VIDEO SHOWS
He shot Lopez twice, Detective S.R. Pough said in an arrest affidavit.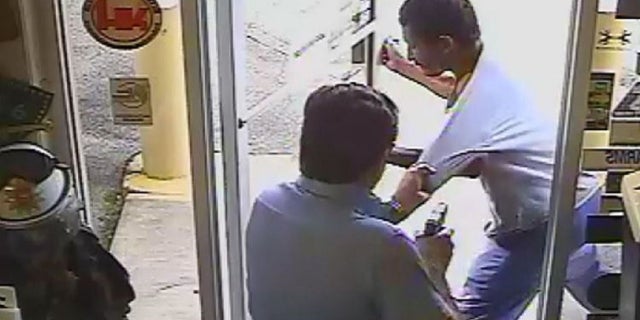 "At no time did the victim appear to have made any threatening movements toward the suspect," Pough wrote.
After Dunn's arrest, the Lopez family issued a statement through an attorney, Fox 13 reported.
"There is no way to undo the life-shattering harm that Mr. Dunn caused, but we are pleased that the State Attorney's Office is moving forward with criminal charges for such an unnecessary and egregious use of deadly force," the statement said.
Dunn was booked into the Polk County jial after his arrest.