Fifth MS-13 member charged in Texas man's murder, police say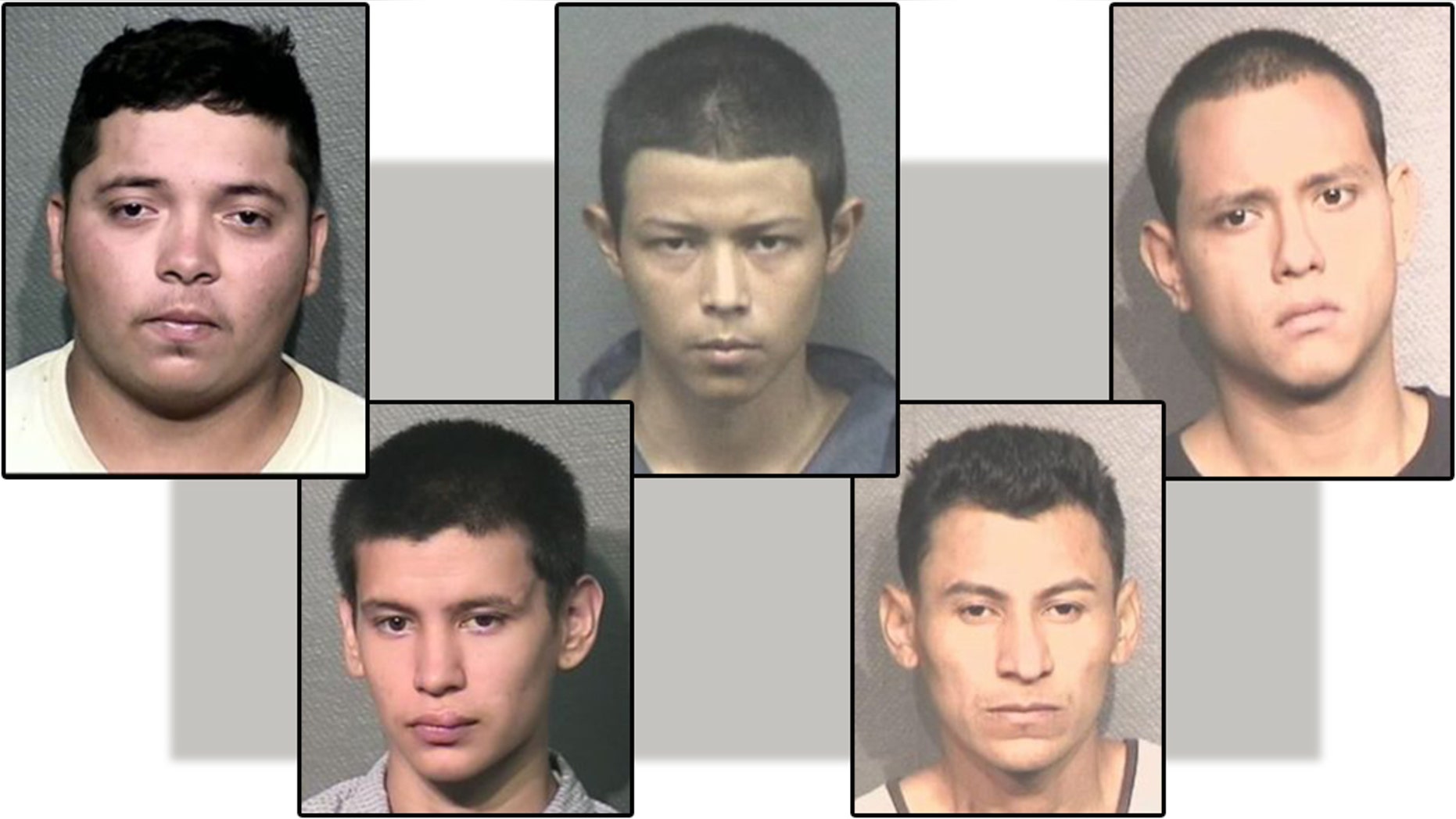 A fifth MS-13 gang member was arrested Tuesday in the stabbing death of a man earlier this year, police announced.
Francisco Antonio Rodriguez-Ulloa, 20, was charged with murder in the death of 25-year-old Victor Castro-Martinez, who was found stabbed in a city park on June 7, according to a press release distributed by the Houston Police Department.
WHAT IS MS-13, THE VIOLENT GANG TRUMP VOWED TO TARGET?
Four other suspects — Marlon A. Miranda, 19, Wilson J. Ventura-Mejia, 22, Miguel Aguilar-Ochoa, 33, and Carlos Elias Henriquez-Torres, 18 — were also charged with murder in the victim's death.
Authorities said all five suspects are members of the deadly MS-13 street gang.
Castro-Martinez was a police informant and was wearing a recording device when he was found dead, according to the Houston Chronicle. However, Police Chief Art Acevedo said he wasn't killed because he was an informant but rather because he was a member of a rival MS-13 gang.