'Field of Dreams' vandalism suspect arrested, admits driving on field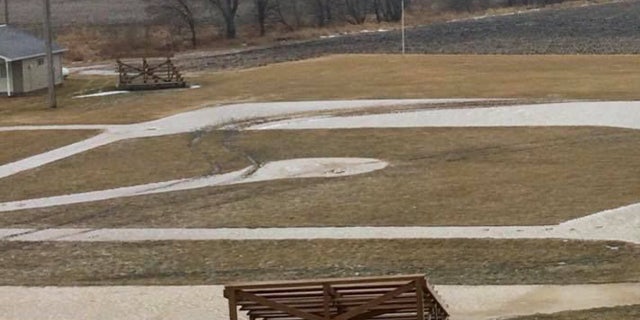 A 20-year-old man was arrested Thursday in connection with vandalism of the Iowa baseball field made famous in the movie "Field of Dreams," officials said.
Austin Pape, of Dyersville, is charged with felony criminal mischief and admitted to police he caused the damage, the Des Moines Register reported.
A witness contacted authorities on Jan. 24 and said she was in the vehicle with Pape when he began driving "erratically," and then circled the field.
The woman said he expected Pape to turn around but he instead drove through the field, according to the criminal complaint obtained by the newspaper. When the woman asked him to stop, the 20-year-old then left the field.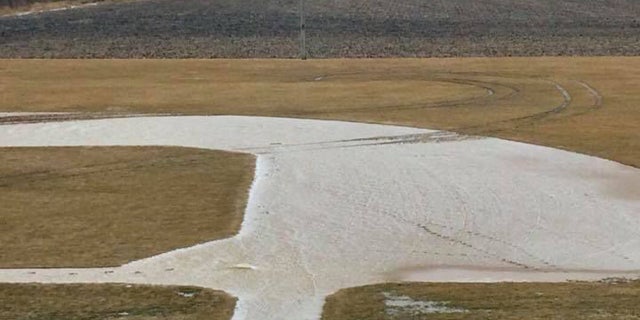 The field in eastern Iowa, created for the 1989 movie "Field of Dreams" starring Kevin Costner, has hit been by vandals before, the site's field manager told Fox News in a previous interview. Al Steffen said ruts several inches deep are visible in the center and left field.
"It's never been this severe," Steffen said.
'FIELD OF DREAMS' BASEBALL FIELD IN IOWA DAMAGED BY VANDAL, FACING COSTLY REPAIRS
Steffen said he won't be able to determine how much damage the site suffered until sometime in the spring, when he starts to fill up the sprinkler system with water that was drained in the colder winter months.
Faced with the prospect of thousands of dollars in damage, Steffen said his team would still work to fix everything by Opening Day -- April 1. As long as the temperatures stay above freezing, he told Fox News he's going to do "everything I can do" to get the ruts out of the field.
The site has also launched a GoFundMe campaign to help fund those repairs and install a security system, which has raised over $19,000.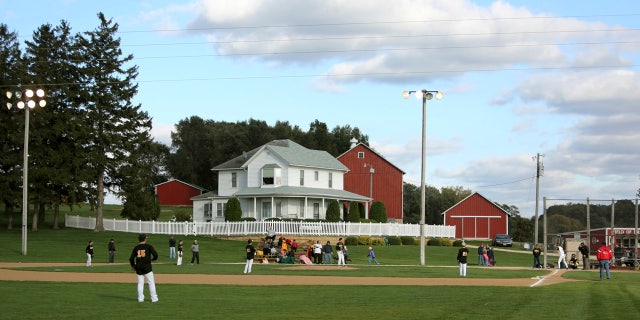 The movie site said in a Facebook post on Thursday they are asking the community to "join us in forgiving" Pape for his actions.
"We ask you to join us in sending loving kindness to Austin whose poor judgment led him to our Field last week. Perhaps he is hurting in some way ... perhaps he is seeking significance in some way ... whatever the reason, we invite you to move forward," the post read.
The iconic baseball site in Dyersville, located about 200 miles from Des Moines, draws over 100,000 visitors each season worldwide, many of whom run around the bases and visit the surrounding cornfields.