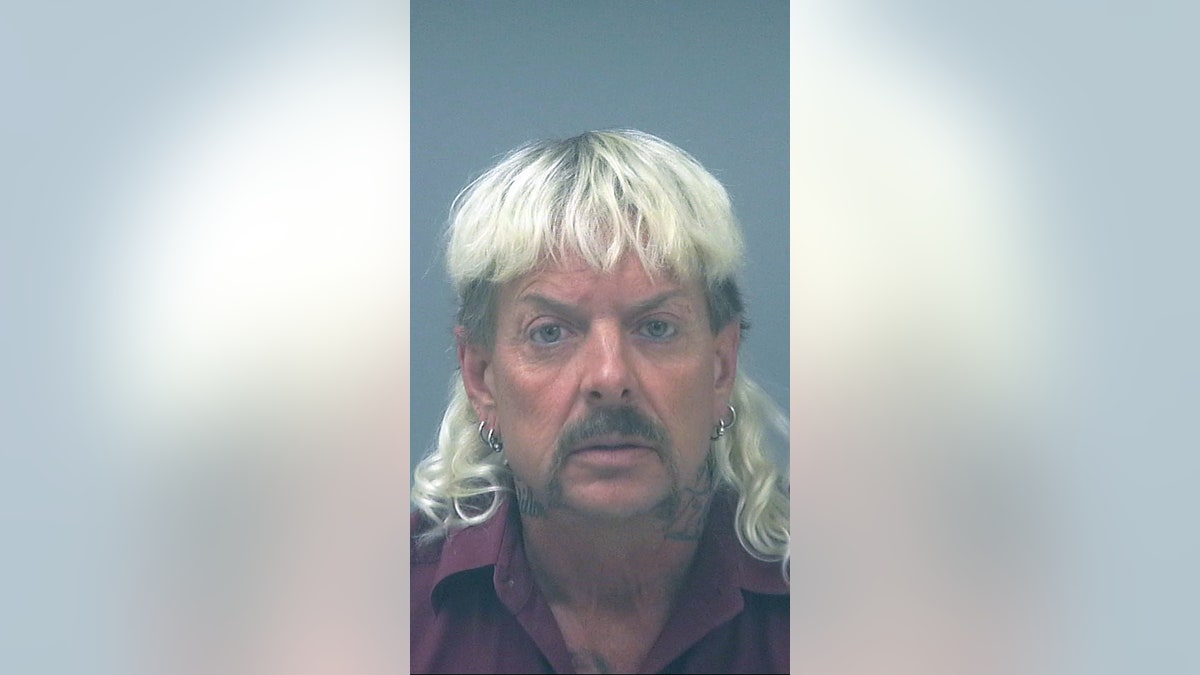 Oklahoma's eccentric big cat breeder Joe Exotic has been charged with hiring hitmen to kill the operator of a Florida animal sanctuary, according to reports.
One of the "hitmen" was an undercover FBI agent, an Oklahoma indictment charges. Exotic, 55, was arrested Thursday in Gulf Breeze, Fla.
"I was surprised he didn't want to do it himself, but I wasn't surprised he would try and follow through," the intended victim, Carole Baskin, told KWTV Friday.
Baskin runs Big Cat Rescue in Tampa.
Exotic blames Baskin for judgments totaling more than $1 million against him, according to the Oklahoman newspaper.
He threatened violence against Baskin in online videos, according to the paper.
Exotic is known best for founding a private zoo in Wynnewood, Okla., that he ran until early this year and for clashing with animal rights groups who accused him of abuse, the paper reported.
He also has been involved in politics, the Oklahoman reported. He ran for Oklahoma governor this year as a Libertarian, winning the support of 664 voters statewide in the primary. He previously announced his candidacy for president in 2015.
Exotic allegedly paid one person $3,000 to kill Baskin last November, according to the reports.
"He allegedly agreed to pay thousands more after the deed," the Oklahoma City U.S. Attorney's Office said in a news release Friday.
He also repeatedly asked another person to find someone to murder Baskin, prosecutors said. She is identified in the indictment as Jane Doe.
The second person then introduced the FBI undercover agent to Exotic in December to discuss the murder, according to prosecutors.