Federal hate crime charges filed in Kentucky Kroger shooting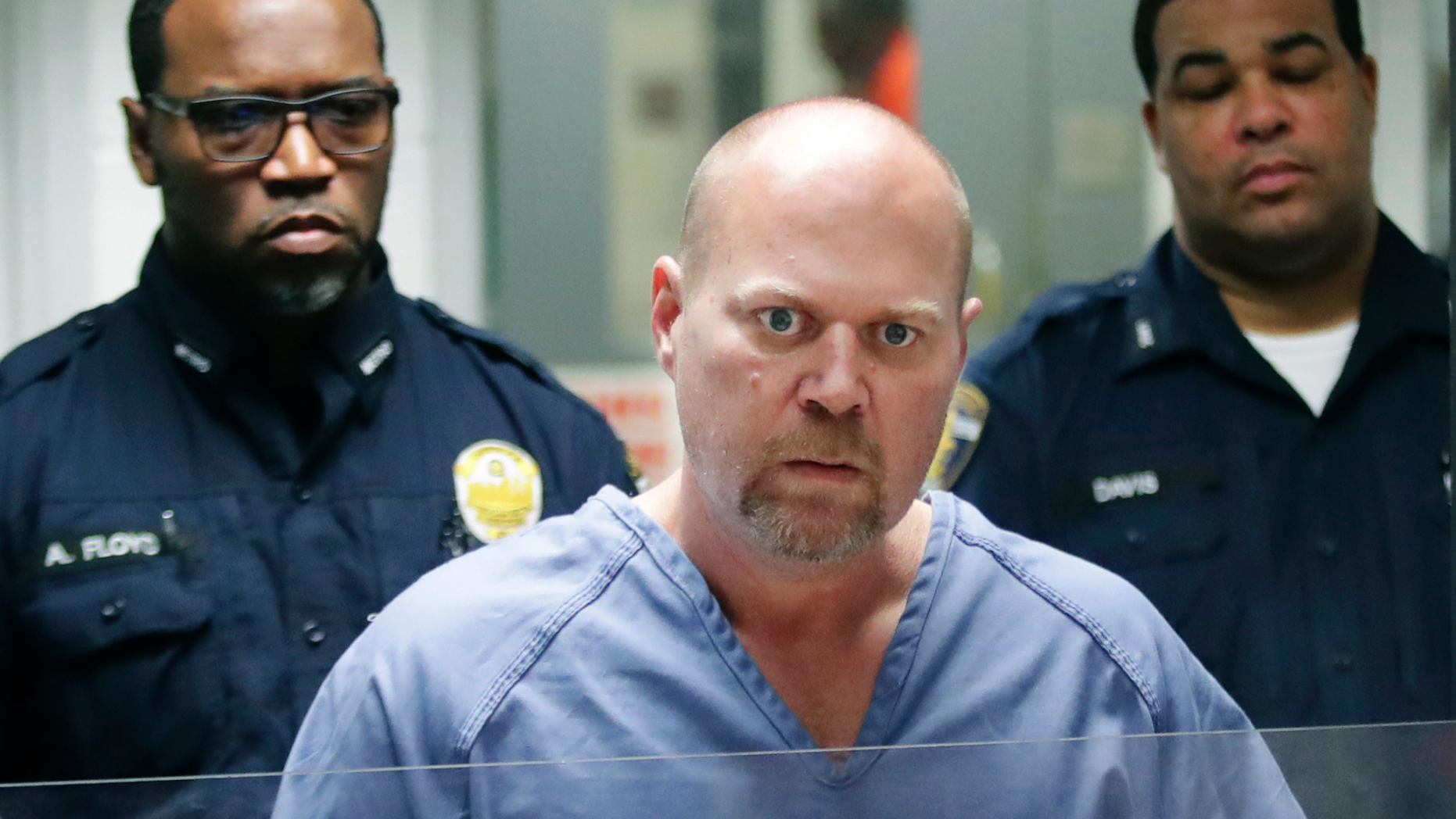 A white man accused of murdering two black customers at a Kroger grocery store in suburban Louisville last month has been hit with federal hate crime charges, prosecutors announced Thursday.
Gregory Bush, 51, was charged with three hate crimes -- one for each person killed and a third for attempting to shoot another person based on race or color -- and three federal firearms offenses, U.S. Attorney Russell M. Coleman told a Louisville news conference. Bush was previously indicted in state court on two counts of murder, one count of attempted murder and wanton endangerment. He pleaded not guilty at an arraignment hearing earlier this month.
Coleman said Bush faces a maximum sentence of life in prison without the possibility of parole or the death penalty. He added that Justice Department officials have not decided whether to pursue the death penalty.
"There is no place for hate-fueled violence in our community or Commonwealth," Coleman said. "Federal, state, and local law enforcement stand united to ensure that Kentuckians can shop, worship, or attend school without the specter of fear."
"The crimes alleged in this indictment are horrific," Acting Attorney General Matt Whitaker said in a statement. "We cannot and will not tolerate violence motivated by racism. We will bring the full force of the law against these and any other alleged hate crimes against fellow Americans of any race ... Today we take one step closer to justice for the victims and their families and one step closer to helping this community try to heal."
Authorities say Bush tried to enter a historically black church before heading with his handgun to the Jeffersontown Kroger on the afternoon of Oct. 24. According to investigators, Bush walked into the store, pulled out a handgun and shot 69-year-old Maurice Stallard in the back of the head and kept shooting him multiple times while Stallard was on the ground. Bush then holstered his gun, walked outside and killed 67-year-old Vicki Lee Jones in the store parking lot.
Prosecutors say Bush was charged with attempted murder based on a shootout the suspect had in the parking lot with an armed bystander, Dominic Rozier. Rozier told media outlets this week that he and his wife saw Jones get shot in the parking lot, and he drew his gun after Bush pointed a gun at him. The two exchanged gunfire but neither were hit, and Bush fled the parking lot.
Another witness, Ed Harrell, told the Courier-Journal newspaper that when he asked Bush what was happening, the suspect answered: "Don't shoot me. I won't shoot you. Whites don't shoot whites."
The pastor of the church Bush tried to enter, Kevin Nelson, said his flock is simply hoping "to see justice be done."
"We have to learn how to get along with each other and generally accept each other's differences," he said.
Sadiqa Reynolds, president of Louisville's Urban League, said after the U.S. Attorney's announcement Thursday that "we cannot live in a community with hate, and there must be severe consequences for that."
"Racism is real and we see that our country is very, very divided," Reynolds said. "That is not going to go away."
The Associated Press contributed to this report.