FBI Team 'Lost' Suspected Times Square Bomber During Crucial Hours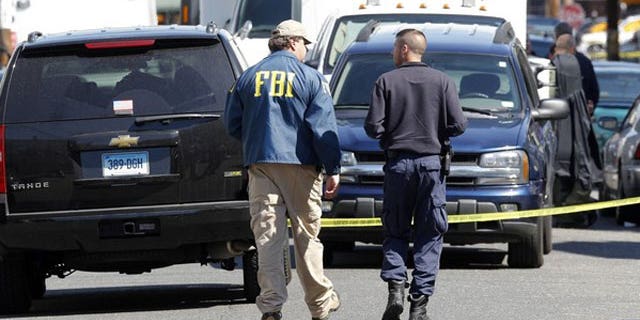 An FBI team tracking the man suspected of the failed Times Square car bomb attack lost him for crucial hours before he drove to John F. Kennedy Airport and boarded a plane to Dubai, The (London) Times reported Wednesday.
The FBI team did not know Faisal Shahzad, an American of Pakistani descent, was planning to fly abroad until a final passenger list was sent to officials at the Customs and Border Protection agency minutes before the Emirates flight EK202 was due to take off, intelligence officials said Tuesday.
Concerned that agents would soon close in on him, Shahzad managed to evade detection as he began making arrangements to get out of the U.S. while driving to the major New York airport Monday.
Using his cellphone, he reserved his ticket for Emirates Flight 202 leaving JFK at 11pm local (Eastern) time, sources told the New York Post.
He had started to make his reservation online -- but then thought the feds were tracking him through his computer, one source told the Post.
After arriving at the airport, Shahzad, 30, managed to evade another security measure when he checked in at the Emirates counter, as the suspected terrorist's addition to the U.S. no-fly list did not trigger an automated alert in airline's system.
Shahzad was added to the list about 12:30pm Monday but was able to buy a one-way ticket to Dubai and was issued a boarding pass for the flight which was to leave that night. It took up to 12 hours for new additions to the list to automatically pop up in airlines' systems, a measure which, from Wednesday, has changed.
A senior official told Fox News Channel's Major Garrett that now airlines are required to check the list every two hours to stop a repeat of the close call with Shahzad.
"Starting today, TSA (Transportation Security Administration) will pro-actively implement a new requirement for airlines when it comes to vetting expedited additions to the no-fly list," the official said.
"Under the new measure, they will be required to check within two hours of being electronically notified of a special circumstance expedited no-fly name -- such as the one Monday, Faisal Shahzad."
On Monday, Shahzad sauntered up to the boarding gate and had his pass scanned by airline workers, according to The Post. Those employees would not have realized anything was wrong because there was no system in place to notify them.
By the time Emirates reported Shahzad had bought a ticket with them to the Transportation Security Administration, the suspected car bomber was already in custody.
His arrest came after an extraordinary 53-hour manhunt, culminating in his removal from the plane by FBI and Terrorism Task Force agents.
Michael Bloomberg, the Mayor of New York, said Tuesday: "Clearly the guy was on the plane and shouldn't have been. We got lucky."