FBI launches campaign to crack down on laser strikes against aircraft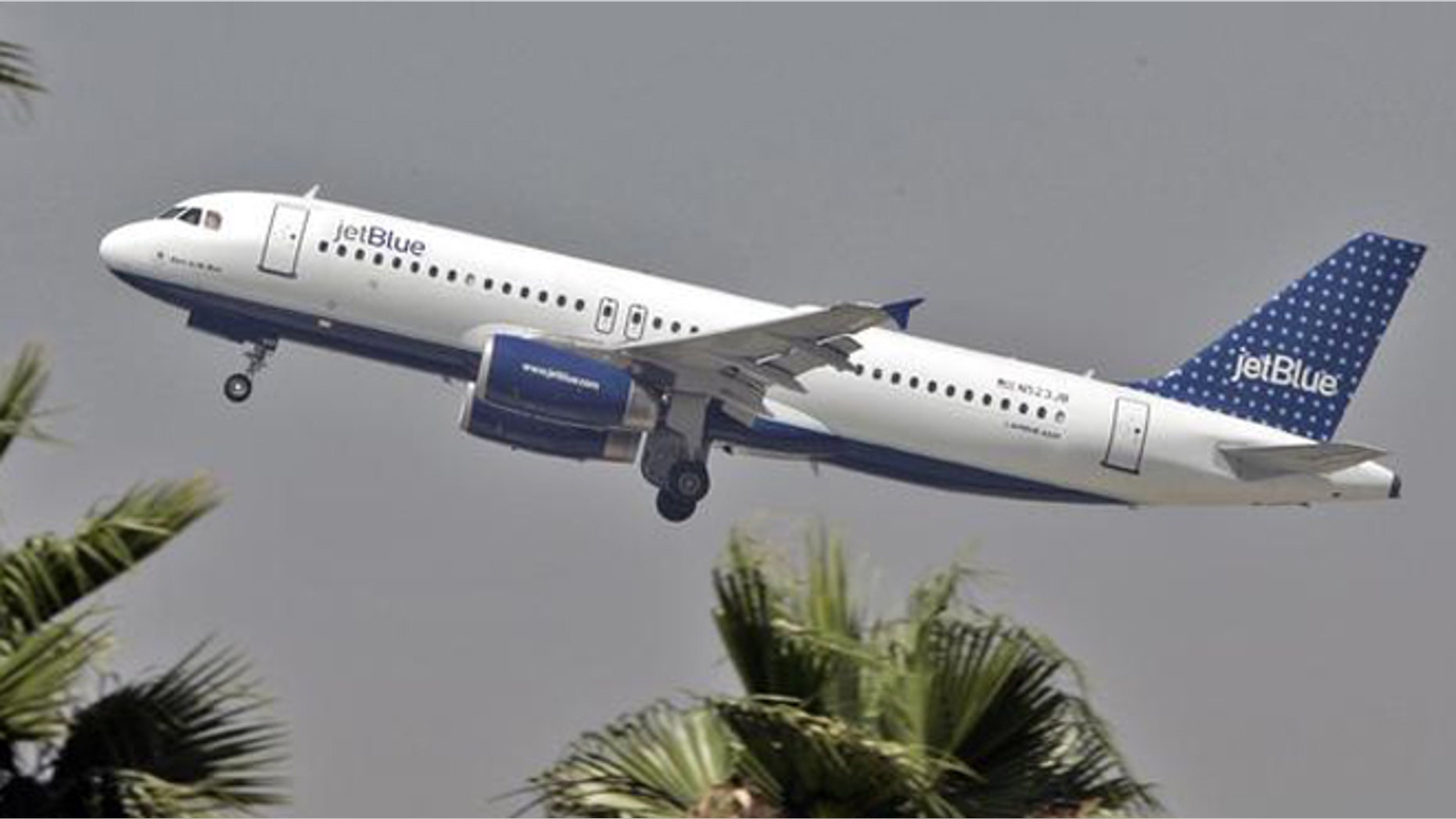 The FBI is cracking down on laser strikes against commercial aircraft, offering a reward for the public's help in identifying perpetrators and saying the potentially deadly crimes have risen dramatically nationwide.
"Laser incidents are often viewed as harmless acts," FBI Assistant Director in Charge George Venizelos said in a statement Tuesday. "This couldn't be further from the truth."
"A laser pointed at a plane's cockpit could blind a pilot and down an aircraft ... We are asking anyone who knows anything about the recent spate of incidents to pick up the phone and call the FBI for the safety of all who fly," Venizelos said.
The FBI said laser-targeting of planes is becoming more common nationwide, and such incidents were up by 39 percent in New York state last year. The agency announced Tuesday that a $10,000 reward is being offered for any information leading to the arrest of those who aim or have aimed a laser at an aircraft.
"Since the FBI began tracking laser strikes in 2005, statistics reflect a more than 1,100 percent increase nationwide in the deliberate targeting of aircraft by people with hand-held lasers," the agency said in a statement.
The New York City area is home to three major airports, and federal law enforcement cite several incidents in which pilots and their crews flying into the state were injured. According to the FBI, the most recent injury occurred on Dec. 26, 2013, as a JetBlue flight approached New York's John F. Kennedy International Airport. The pilot of that plane was temporarily blinded by a laser and experienced blurry vision for a week following the incident.
Patrick Murphy, a laser expert whose website is well-recognized on the issue, described such incidents as "potentially serious problems" and said many people are not aware of a laser's effect on an aircraft.
"A single laser itself would not bring down an aircraft but it could be a contributing factor in another emergency incident," Murphy said. "Most aircraft accidents are not caused by a single factor."
But, he noted, a laser could be deadly in certain instances. Murphy referenced the 2009 emergency landing during which Chesley Burnett "Sully" Sullenberger, now a retired airline captain, was forced to land US Airways Flight 1549 into New York's Hudson River after the plane was disabled when it struck a flock of geese during its climb out of LaGuardia Airport.
Sullenberger brought the plane down safely, but the outcome might have been catastrophic "had someone been pointing a laser at the plane at that time," Murphy said.
"Most people on the ground don't realize that at aircraft altitude, the laser is a big blurb of light that the pilots cant see through," he told FoxNews.com. "They think that it's just going to be a little amusing dot on the windshield."
He said pilots can avert disaster "if they know what to do" but noted that the FAA needs to do more to educate pilots on how to handle such incidents.
"We think the laser is going to be the wrong thing at the wrong time and could be the straw that breaks the camel's back," Murphy said.
Anyone with information on laser strikes against aircraft is urged to call the FBI at 212-384-1000. Tipsters may remain anonymous.
FoxNews.com's Cristina Corbin contributed to this report.