FBI figures tweaked to show phony increase in mass shootings, report says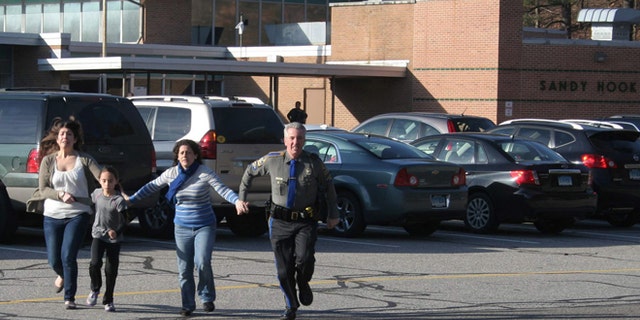 NEWYou can now listen to Fox News articles!
Crime stats published by the FBI and relied upon by the media distort the gun violence and leave the public with the impression "mass shooting" incidents are a much bigger threat than they really are, according to a criminologist and Second Amendment scholar.
The bureau's annual reports tabulating and classifying a wide range of crime throughout the nation have been historically free of politics, but John Lott, president of the Crime Prevention Research Center, said the latest statistics contain numbers that are misleading at best and deliberately fudged at worst. Lott believes the numbers may have been presented to overstate for political purposes the true risk of being a victim of random gun crimes.
"The FBI put out a clearly incorrect set of numbers on public shootings shortly before the November election last year," said Lott, a frequent opinion writer for FoxNews.com and author of "More Guns, Less Crime." "I have been reading FBI reports for 30 years and I have never seen anything like this.It is one thing for the Bureau of Justice Statistics or the National Institute of Justice to put out politically biased studies, but there has always been a Chinese wall separating the FBI raw data collection from political pressures."
"Since 1976, there have been ups and downs in incidents but there has been no trend upward or downward in mass shootings."
Asked for comment, Katherine Schweit, the FBI's section chief of the bureau's Active Shooter Initiative, said only Tuesday night that its report isolates active shooter incidents and evaluates available data based on methodology detailed on the FBI's official website.
FBI figures released last September appear to show so-called "mass shooter" attacks and deaths have dramatically increased since 2000. The report asserted there were a total 160 such incidents in public places between 2000 and 2013, with attacks dramatically increased to 17 in 2013 from just one in 2000. The statistics also showed murders jumping to 86 from just seven over the span.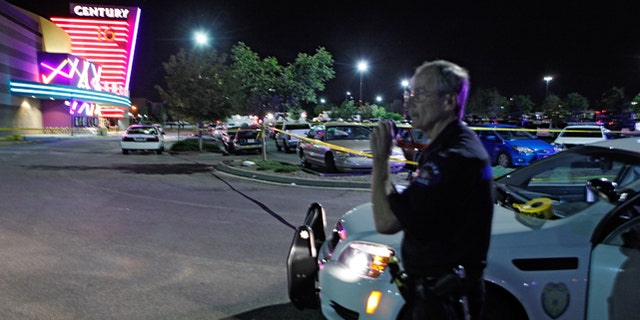 But Lott's group said a major flaw is the fact that the data was gleaned from news reports, and noted recent accounts were more accessible, and thus over-represented. Recent cases of the far more common "active shooting incidents" were added to legitimate cases of mass shooting incidents, making the more recent years covered by the report appear to have a large increase in both mass shootings and deaths from them.
The media most often took the numbers at face value, allowing for the perception of an increase in mass shootings and deaths from them, Lott said. A counter report by the CPRC shows that if the biases and errors were corrected, the Bureau's data would show that the annual growth rate for homicides in mass shootings had been cut in half, Lott said.
He suspects manipulation, and not merely mistakes.
"The administration has obviously been willing to do a lot to push for gun control; with everything from 'Operation Choke Point' to 'Fast and Furious,' and this is just part of that push. Given the level of politicization in [the] Department of Justice, this is not particularly surprising."
However, in an introduction from a copy of the report, the authors did appear to differentiate between "mass killings" and "active shooter incidents."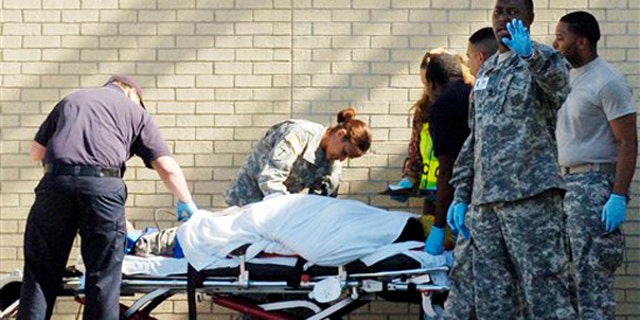 "In 2013, the president signed into law the Investigative Assistance for Violent Crimes Act of 2012, which granted the attorney general the authority to assist in the investigation of 'violent acts and shootings occurring in a place of public use' and in the investigation of 'mass killings and attempted mass killings at the request of an appropriate law enforcement official of a state or political subdivision,'" read the report. "To provide further clarity on these threats, the Federal Bureau of Investigation (FBI) in 2014 initiated a study of 'active shooter' incidents."
In a September press release touting their findings, the Bureau stated:
"[W]e believe the information contained in this study can benefit anyone who could potentially be in an active shooter situation—like emergency personnel, employees of retail corporations and other businesses, educators and students, government and military personnel, members of the general public, etc.—by giving them a better understanding of how these incidents play out."
James Alan Fox, a professor of criminology, law, and public policy at Northeastern University, agreed that the FBI numbers were being misinterpreted to overstate the incidents and risks of mass shootings. But he blamed the media, not the FBI.
"The media misinterpreted the report," Fox said. "An active shooter incident is not the same as a mass shooting."
Fox said using news reports to compile crime statistics is not a reliable method, and said his own research has found no upward trend in mass shootings.
"Since 1976, there have been ups and downs in incidents but there has been no trend upward or downward in mass shootings," he said.