Father, 4 daughters killed in Delaware crash, mother survives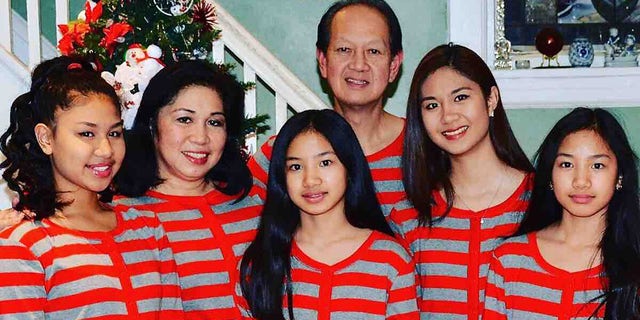 A New Jersey man and his four daughters, aged 13 to 20, have been killed in a crash in Delaware, state police said Saturday.
The lone survivor was the man's 53-year-old wife, who was in the front passenger seat.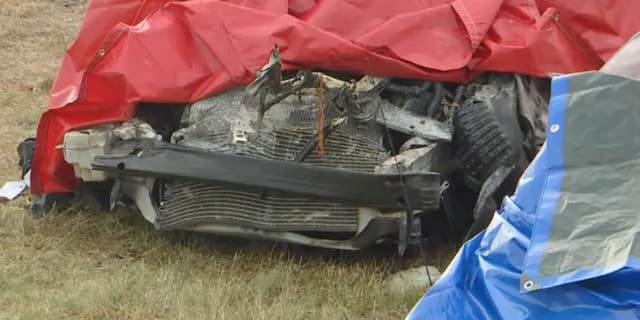 The crash occurred Friday afternoon on State Route 1 Highway in Townsend. They were in a 1998 Toyota Sienna and were returning to New Jersey.
A friend of the family, Linda Douglas, identified the father as Audie Trinidad; the 20-year-old daughter, Kaitlyn; the 17-year-old daughter, Danna; and the two teen twins as Allison and Melissa, the Newark Star-Ledger reported.
"The daughters were just so sweet to my family and had so much compassion for my daughters," she said, according to the paper.
Douglas started a GoFundMe page on behalf of the mother, Mary Rose.
The Filipino American Society of Teaneck also sent their condolences on Facebook Saturday and identified the family, the Star-Leger reported.
"The Lord took too many angels from us yesterday," the post said.
Blue and red tarps covering the Sienna vehicle with its front-end smashed were seen in photos taken from the scene of the fatal collision.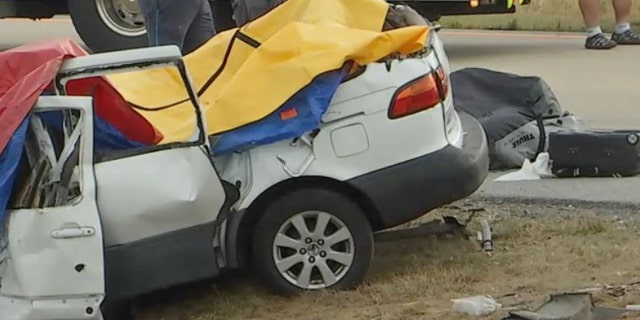 A southbound 2007 Ford F-350 pickup crossed the median and struck a 2002 Mercury Sable traveling northbound, Delaware State Police Master Cpl. Melissa Jaffe said, according to Philadelphia's Fox 29.
The Sable came to rest on the median, while the pickup continued to travel southbound in the northbound lanes and was hit by a minivan carrying the New Jersey man and his family, Jaffe said.
"I cannot imagine what they're going through. To lose four children in a crash is just something that's unheard of," she said.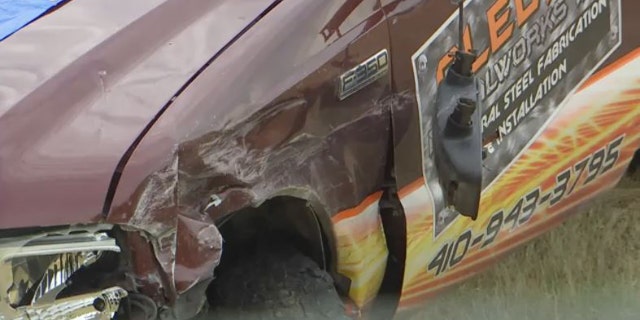 The man and his wife were wearing seatbelts, police said. The girls were not.The driver of the pickup, a 44-year-old man from East New Market, Maryland, and his passenger were treated and released, police said.
They were wearing seatbelts. The driver of the Sable, a 24-year-old man from Bethlehem, Pennsylvania, was also treated and released. He was wearing a seatbelt, police said. The cause of the crash was under investigation, police said.
April Kinsey, a resident of the nearby neighborhood, told the News Journal of Wilmington that she covered her mouth after she found out the severity of the car wreck.
"It's sad, but it doesn't surprise me," she said, adding that the stretch of the highway sees frequent crashes.
The vehicle's roof appeared to have been cut off by rescue workers and was lying upside down on the ground nearby.
"It's certainly heartbreaking. As you can imagine those of us that have family and children ... I feel so bad for this family," Jaffe said.
The Delaware State Park Police Collision Reconstruction unit was leading the investigation.