Family unsure why Iowa man reuniting with ex-classmates found unconscious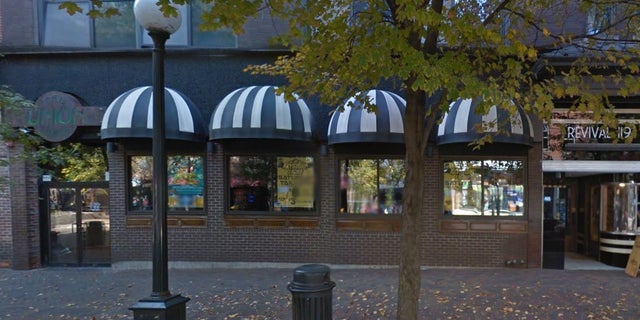 Relatives of a man who was reuniting with college buddies in Iowa City, Iowa said Monday they were trying to figure out why he was found unconscious in an alley with severe wounds to his head and face.
Ryan Jansa, 24, was discovered near a dumpster behind a bar early Saturday morning. Doctors removed part of his skull and performed two brain surgeries to keep him alive, the Iowa City Press-Citizen reported.
"Right now we have nothing to believe that an assault occurred. It's looking like potentially he fell and hit his head, but we're still investigating because of the extent of the injuries," Iowa City Police Chief Sam Hargadine told the newspaper.
Jansa's sister said she wasn't so sure. "It's crossed my mind that perhaps he fell, but he has contusions on both sides of his head that were pretty severe so as far as falling and hitting one side, that's harder to believe," Andrea Woodard said.
The last time his former Univ. of Iowa classmates reportedly saw him, they said he was talking to a girl around 1:30 a.m. at a bar called The Fieldhouse.
"They kind of gave him the thumbs up or whatever, so they figured he was OK. They went to get something to eat, texted later and never heard back, and that's the last that they saw of him," Woodard told the newspaper.
He reportedly was found unconscious sometime after 6 a.m. outside the Union Bar nearby.
Jansa, from Shueyville, couldn't speak for himself because doctors put him in a medically-induced coma, KWWL reported. Police asked witnesses to come forward with whatever they saw or heard.
"We're sitting here worried about our little brother and just praying that someone can help us find out how this happened and because he, we don't know if he will remember when he wakes up," Woodard told the news station.