Family of bullied girl who killed herself sues school district, claims principal 'humiliated' her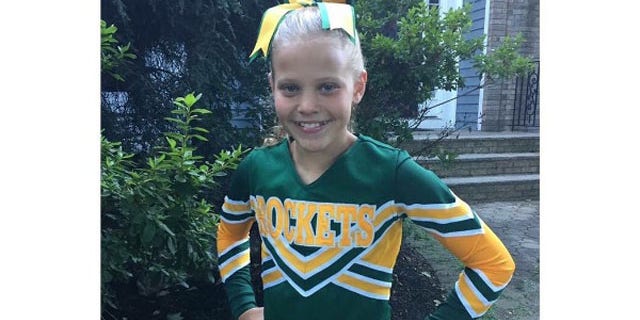 NEWYou can now listen to Fox News articles!
For an entire school year, a 12-year-old girl endured merciless bullying online and in the hallways by cruel classmates whose taunts included, "When are you going to kill yourself?"
Mallory Grossman's mother made "numerous" complaints to administrators at the New Jersey middle school, but they did nothing to help her daughter, she claimed to The Post.
On June 14, 2017, Mallory killed herself in the family's Rockaway home. Her parents on Tuesday filed a wrongful-death lawsuit against the principal, Rockaway Township, its board of education and several other school officials in Morris County Superior Court.
"The story isn't about Mallory. It's about everybody's Mallory. It's about everybody's niece and their nephew and their grandchildren," Dianne Grossman said.
FLASHBACK: FRIENDS, FAMILY WEAR LIGHT BLUE TO HONOR MIDDLE SCHOOL GIRL
She said principal Alfonso Gonnella, specifically, has "blood on his hands."
On the last day of her daughter's life, Dianne went with Mallory to talk to Gonnella in a last-ditch attempt to get help for her child, the suit says.
During the three-hour meeting, the principal handed a poker chip to the preteen cheerleader and gymnast. He then directed the girl to inscribe her initials on the token and asked her: "Are you all in?"
Mallory was "humiliated," the suit says.
Gonnella "lacked any suggestions to punish the offenders, but instead, placed the bulk of the responsibility on Mallory to rectify the situation," the papers say. "His bright solution to nine months of bullying is a poker chip? And to have her write her initials and date it and to ask her if she's all in? And hours later she goes home and dies?" the mom said.
Mallory's father, Seth Grossman, was the one who "discovered his daughter Mallory minutes after she attempted suicide and was present during her last moments of life," the shattered parents' lawsuit says.
The mom said that meeting followed a full school year of cruel texts and Snapchat messages from other students.
Click for more from the New York Post.