Family of 16-year-old Texas teen who killed 4 in drunken wreck settles some, not all, cases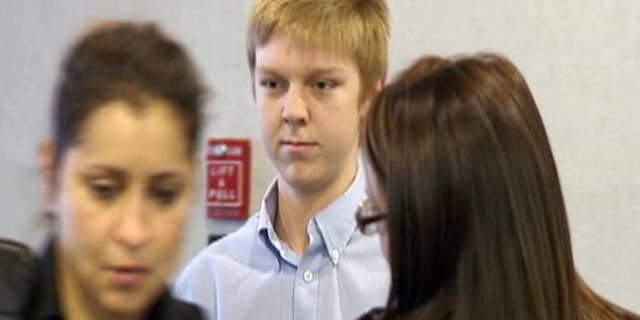 DALLAS – The family of a North Texas teen who killed four people in a drunken wreck has reached settlements with some, but not all, of the families of the teen's victims, court records show.
Ethan Couch was given 10 years' probation for intoxication manslaughter in a wreck last year that left several people severely injured. His case and sentence drew national attention due to a defense expert's testimony that Couch's parents had coddled him into a sense of irresponsibility — a condition the expert called "affluenza."
Court records in Fort Worth indicate Couch's family has settled three lawsuits, including with families of three of the people killed: Breanna Mitchell, whose car had stopped on a rural Tarrant County road; and Hollie and Shelby Boyles, a mother and daughter who were trying to help.
The terms of those settlements were not disclosed.
The third settlement is with the parents of Isaiah McLaughlin, who was a 13-year-old passenger in the car of local minister Brian Jennings, who was also killed after stopping to help Mitchell.
According to a court filing, McLaughlin's family and attorneys will receive a $37,500 payment. The boy will get an annuity of about $13,000 a year for the next five years, as well as a $10,000 payment when he turns 25.
Couch was drunk and had prescription drugs in his system when he plowed his family's Ford pickup truck into the crowd of people helping Mitchell.
At least four lawsuits have not been settled, according to court records. Jennings' widow and two children are still discussing a settlement. Also pending are cases brought by the families of Sergio Molina and Solaiman Mohmand, teens from suburban Keller who were riding in the bed of Couch's pickup and were severely hurt in the crash, and Lucas McConnell, a 12-year-old passenger in Jennings' car.
Molina was paralyzed in the crash and can communicate only by blinking. Mohmand broke several bones and suffered internal injuries.
Couch's blood-alcohol level was three times the legal limit for an adult and traces of Valium were found in his blood after the crash.
Couch faced 20 years in prison after admitting to the crash, but State District Judge Jean Boyd sentenced him to 10 years' probation — a sentence ripped by prosecutors, many of the victims' families and in nationwide commentary.
An attorney for Couch did not return a phone message Wednesday.
____
Follow Nomaan Merchant on Twitter at http://www.twitter.com/nomaanmerchant.