California Camp Fire ravages town of Paradise, but family dog survives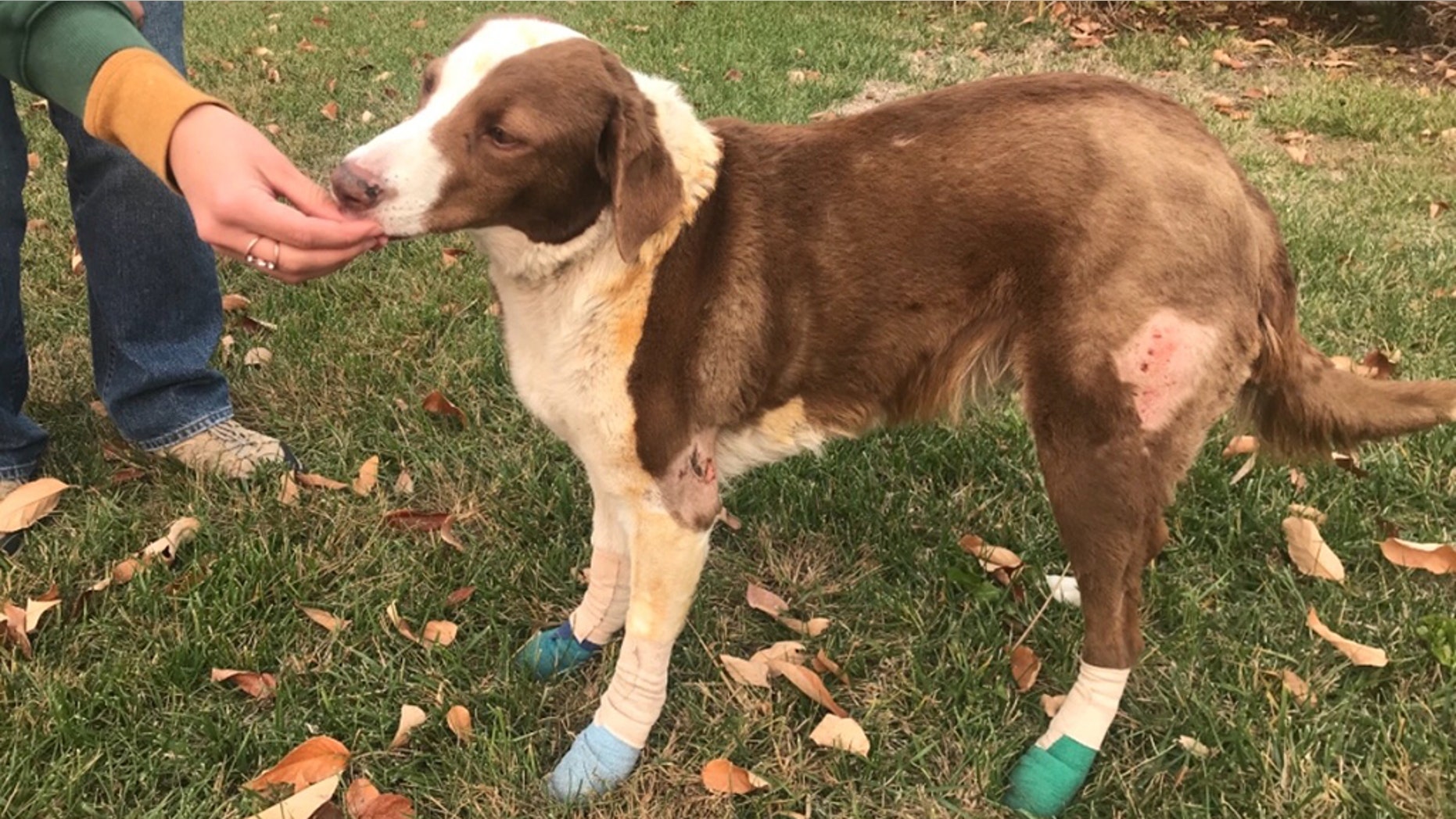 As her family narrowly escaped Northern California's Camp Fire, Ella, a border collie, stayed behind and protected the last home standing on her family's block after the state's deadliest wildfire ravaged the area.
Ella's family, the Copseys, were forced to quickly leave their home in Paradise — a town of roughly 27,000 that was destroyed by the Camp Fire — in recent days, the Visalia Times-Delta reported on Friday.
MAN FINDS ENGAGEMENT RING IN RUBBLE AFTER CALIFORNIA CAMP FIRE DESTROYS HOME
Leahna Copsey, the border collie's owner, saw black clouds outside their home, and at first, thought nothing of it.
"I thought it was raining," she told the news outlet. "I went and put my hands out and charcoal fell from the trees."
Quickly, Copsey began to pack up "some odds and ends," which included her children's school books. It was unclear where Ella the dog was.
Copsey, in the chaos of their evacuation, "thought about Ella and hoped for the best. But [the family] had to go."
Once the family escaped and found refuge roughly a two-hours' drive away, the Copseys learned their home was burned in the inferno.
But soon, the family learned Ella miraculously made it through. A friend who evacuated had made it back home, where he found Ella hanging out at the only house that remained.
CAMP FIRE DEATH TOLL RISES TO 76, SHERIFF SAYS
"She was protecting it," Copsey said. "She was protecting the only house left on the block."
Ella suffered "minor burns" in the blaze, but luckily survived.
Having lost all of their belongings, the Copseys picked up dog supplies, including a bed and food, for Ella, at the Butte Humane Society.
Ella was reportedly treated for her burns and released to the family's oldest daughter, Kayla Westman. On a GoFundMe page that Westman created to help pay for Ella's treatment, she wrote she's received "quite a few rude messages" from people who had jumped to conclusions on what happened.
CALIFORNIA CAMP FIRE JOINS LIST OF MOST DESTRUCTIVE BLAZES IN THE STATE
The family, according to the post, "fully [expected] to be home in the afternoon" after they fled their home, and in their haste, also left behind "chickens, home videos, photo albums filled with pictures that are now lost forever and only in our memories."
The fundraiser raised $670 of its $650 goal as of Sunday evening.
The state's Camp Fire has left at least 76 people dead and more than 1,000 others missing. According to fire officials, it's destroyed 9,700 homes and thousands of other structures.