More than 1,000 people listed as missing in California's deadliest fire
More than 1,000 people have been listed as missing in wake of the Camp Fire, the deadliest U.S. wildfire in a century.
At least 71 people have died in the fire, authorities announced Friday. They said they are trying to locate 1,011 people but they stressed that not all are believed missing. Butte County Sheriff Kory Honea said the list of people unaccounted for contains "somewhat raw" information that could include duplicate names and alternate spellings. The list could also include those who escaped the fire and were unaware they were considered unaccounted for.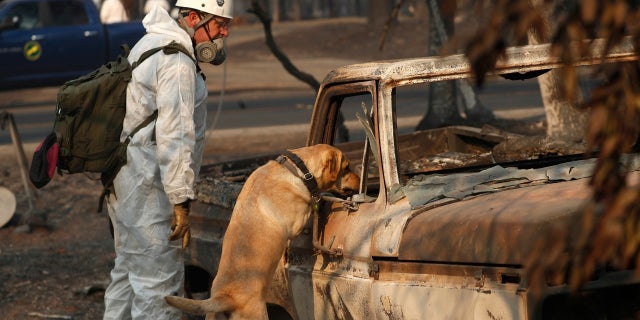 The news comes as President Trump prepares to visit Northern California on Saturday. California's outgoing and incoming governors, both Democrats and vocal critics of Trump, planned to join the president Saturday. Gov. Jerry Brown and Governor-elect Gavin Newsom welcomed Trump's visit, declaring it's time "to pull together for the people of California."
CAMP FIRE DEATH TOLL JUMPS TO 71, SHERIFF SAYS
Details of Trump's itinerary had not been released late Friday. Before leaving for California, Trump praised those on the ground who had worked to tackle the blaze.
"The first responders, they have been incredible," he told reporters. "The firefighters have been unbelievably brave."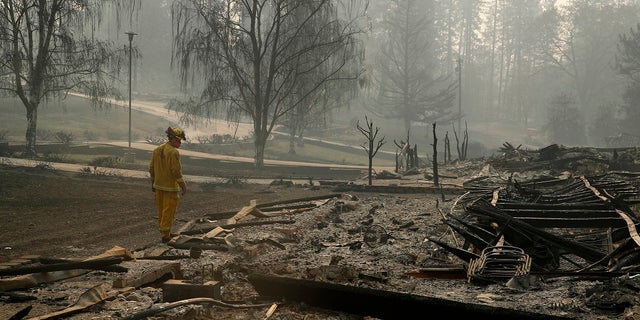 Last week, Trump issued an emergency declaration to provide funds to help firefighters in California but hours later threatened to withhold the federal payments – citing the state's "gross mismanagement" of its forests.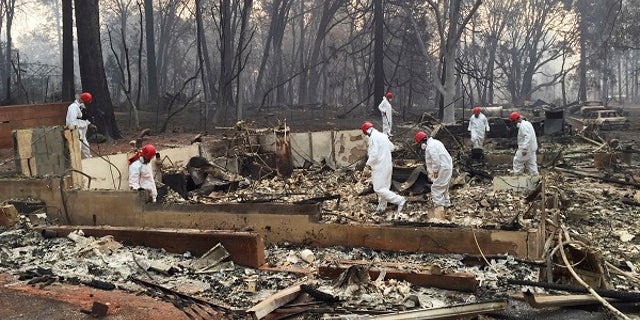 Trump wrote that "there is no reason for these massive, deadly and costly fires in California." He added that "billions of dollars are given each year, with so many lives lost, all because of gross mismanagement of the forests. Remedy now, or no more Fed payments!"
CALIFORNIA WILDFIRE EVACUEES PLUNGED INTO STATE'S HOUSING CRISIS
The blaze that began on Nov. 8 all but razed the town of Paradise, population 27,000, and heavily damaged the outlying communities of Magalia and Concow. It destroyed more than 9,800 homes and, at its height, displaced 52,000 people. The cause of the fire was not immediately known. The blaze was said to be 50 percent contained.
The Associated Press contributed to this report.