Fake fire inspector robs DC bagel store with 'Jedi mind trick' in growing scam
Several other similar scams have reportedly been carried out along the East Coast recently
A trendy Washington, D.C., breakfast spot said it lost almost $1,000 after being duped by a man who claimed to be a fire inspector.
Oliver Cox, owner of Pearl's Bagels in the D.C. neighborhood of Mt. Vernon Square, told Fox 5 D.C. that the incident started when a man walked into the store on Saturday and introduced himself as fire inspector Jim Stance.
"I'm here for the ANSUL," Stance could be seen and heard on surveillance video telling employees, referring to the fire prevention tool inside restaurants.
Stance dropped Cox's name when telling the employee in the busy restaurant that the store owner must have forgotten to mention he was coming.
CONFESSIONS FROM A VICTIM SCAMMED BY CYBER CREEPS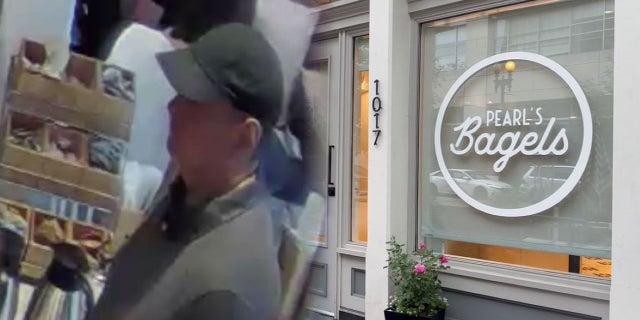 "It was very elaborate. It was very conniving," Cox said.
The employee put the scammer on the phone with Cox but Cox never spoke with the employee after the phone call and says that the scammer used a "Jedi mind trick" by telling the employee that Cox had instructed her to pay him.
FLORIDA WOMAN WHO STOLE $2.8 MILLION FROM HOLOCAUST SURVIVOR IN ROMANCE SCAM PLEADS GUILTY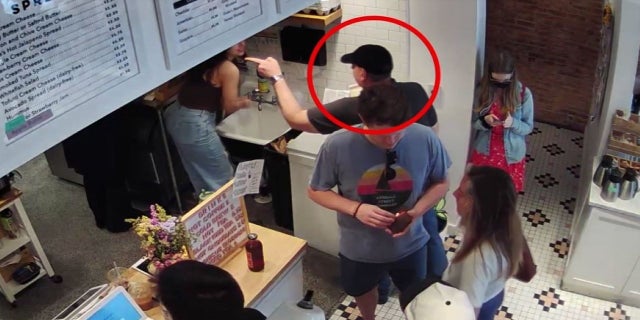 "When she texted me she said, 'I paid him cash like you said,' and I said I didn't say to pay him cash," Cox explained. "And then she said, 'Oh, no, he said you said that.'"
The scammer, who got away with $970, provided the restaurant with fake invoices that looked real except for the fact that the address does not have a quadrant listed.
SCAMMERS USE AI TO CLONE WOMAN'S VOICE, TERRIFY FAMILY WITH FAKE RANSOM CALL: 'WORST DAY OF MY LIFE'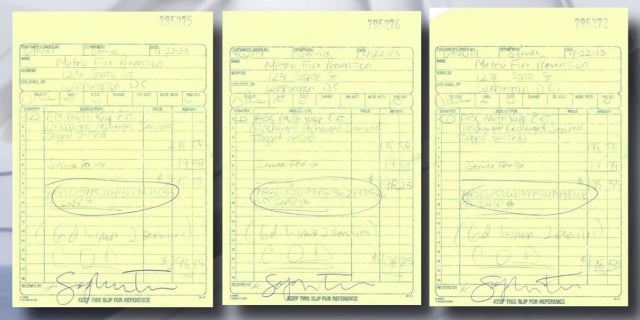 Fox 5 D.C. reported that there have been at least six similar incidents along the East Coast where a scammer claims to be a fire inspector and uses a fake company name, in many cases the name of the company is "Metro Fire Prevention."
It is unclear if the same man is behind all of the scams.
CLICK HERE TO GET THE FOX NEWS APP
Anyone with information that could lead to an arrest in the crime is being asked to call police at (202) 727-9099 or text the tip to 50411.
The Washington Metro Police Department said in a press release that a reward of $1,000 is being offered for the information leading to an arrest.