Ex-con charged in beating death of New York City toddler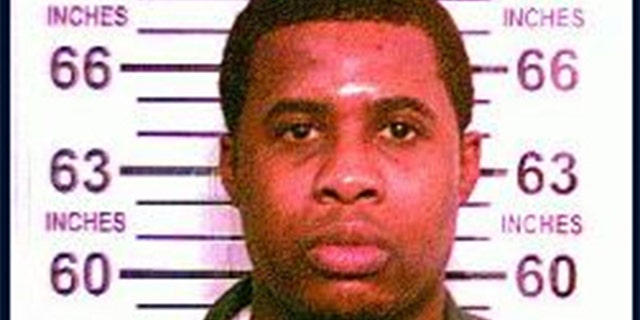 A New York City ex-con was charged with murder for allegedly beating a 3-year-old girl to death inside her mother's apartment in what officials are calling a "terribly disturbing case."
Mark Jenkins, 32, was arrested Tuesday, following questioning, after police found the girl unconscious in the Queens apartment a day earlier.
"This is a terribly disturbing case," the borough's district attorney, Richard Brown, said in a statement. "The victim here is an innocent little girl, whose body revealed traumatic abuse injuries."
Jenkins – who has been charged with second-degree depraved murder and first-degree depraved assault – had called 911 on Monday night to report the girl was unconscious.
Medical responders rushed the girl to a local hospital, but she died of her injuries. It was not clear what sparked the alleged assault.
Brown said preliminary autopsy results show that the girl, identified as Bella Edwards, had suffered bruising from blunt-force trauma to the abdomen and that Jenkins, the live-in boyfriend of Bella's mom, Shamika Gonzalez, was the only person in her apartment for about eight hours on Monday, Fox 5 NY reported.
Jenkins previously served prison time for shooting a man in the Bronx in 2004 and for an assault in 2002, Pix 11 reported. He is set to appear in court Wednesday and, if he is convicted, faces up to 25 years to life in prison.
Police previously had visited the apartment following domestic violence calls but didn't get involved until after the child died, Fox 5 NY reported, citing sources close to the investigation.
The Administration for Children's Services took a 3-month-old child, who Jenkins reportedly is the father of, from the property on Monday night.
Eric Ferrero, the Deputy Commissioner for External Affairs for the NYC Administration for Children's Services, told Fox News on Tuesday that the top priority for the organization "is protecting the safety and wellbeing of all children in New York City."
"As soon as this family came to our attention last night, we immediately launched an investigation with the NYPD and we secured the safety of the other child in this home," Ferrero said.
Gonzalez told the New York Daily News that "Bella was friendly, beautiful, affectionate, smart and loveable and the best daughter anyone can ask for.
"She loved and was a very affectionate sister to her baby brother, Logan," she added. "She was loved by many who came to know her.
"This feels like a bad dream I can't wake up from," Fox 5 NY also quoted her as saying in a Facebook post.
Fox News' Ryan Gaydos contributed to this report.