Ex-boyfriend of missing Minnesota woman dies after shooting himself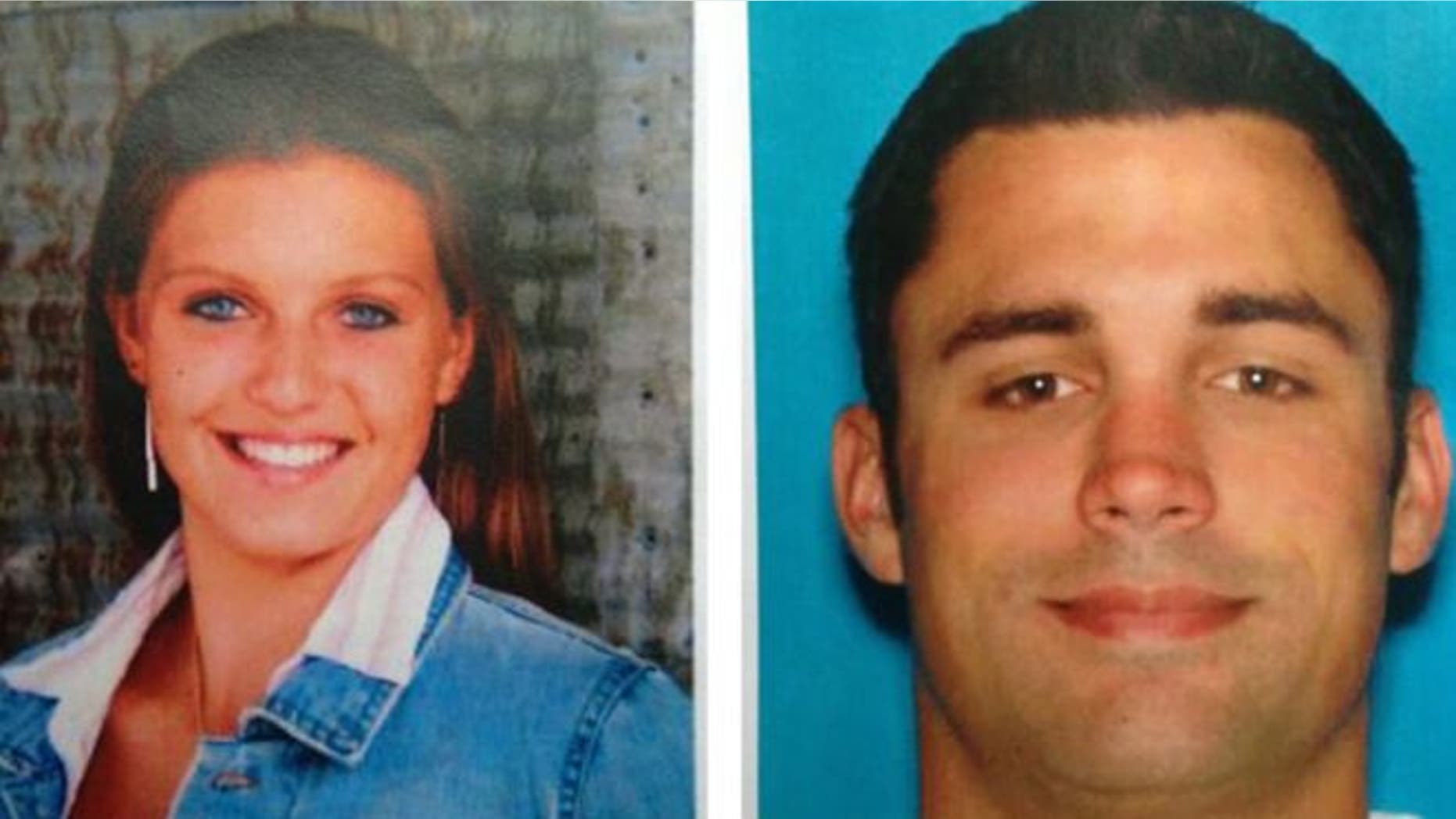 A man who shot himself in the head outside a Minnesota police station before he was to be questioned in the disappearance of his estranged girlfriend has died, police said Saturday.
The Hennepin County medical examiner confirmed the death of David Roe, 24, of Victoria, according to an Eden Prairie police news release.
Mandy Marie Matula, 24, was last seen by her family around 11 p.m. Wednesday. Police believe she was with Roe at Miller Park in Eden Prairie around 1:30 a.m. Thursday. She was reported missing later that morning after she didn't show up for her seasonal maintenance job with the city of Eden Prairie.
Roe had agreed to speak with police but shot himself in his vehicle Thursday afternoon in the station parking lot. He was taken to a hospital and pronounced dead Saturday morning.
Police say Roe and Matula had a romantic relationship in the past, but had not been dating at the time of her disappearance.
Police have not organized a large-scale effort to find evidence, but Matula's family and friends have been conducting searches since Friday.
Volunteer searchers found "a piece of unfired ammunition" Saturday morning near Miller Park, prompting Eden Prairie police to close off the area, police said. They expanded the search Saturday afternoon, closing a half-mile of nearby Eden Prairie Road.
Police spokeswoman Katie Bengston said investigators were not disclosing whether the caliber of the bullet matched the handgun that Roe used to shoot himself. Ballistic tests were underway on the bullet and the gun Saturday afternoon, she said.
Police told MyFoxTwinCities.com on Saturday that a note 'with limited writing' was found in Roe's vehicle would not elaborate further.
Matula's brother, Steven Matula, said Saturday morning that volunteer searchers planned to search the Eden Prairie High School area. Roe and Mandy Matula both graduated from the school in 2007.
"It's the only area we haven't searched," the brother said.
Their father, Wayne Matula, confirmed searches were underway as well in the St. Cloud area, where Roe had attended college.
Police had obtained cellphone information showing Roe's phone had been used early Thursday near Interstate 94 in St. Cloud, Steven Matula said Friday night. But Bengston said Saturday that police were not commenting on that as part of the ongoing investigation.
The medical examiner released no other details of Roe's death, saying officials were still talking to his family members.
Police have asked Eden Prairie residents to look around their property for any possible evidence. Anyone with information about Matula's whereabouts is asked to call Eden Prairie police at 952-949-6200.
The Associated Press contributed to this report.