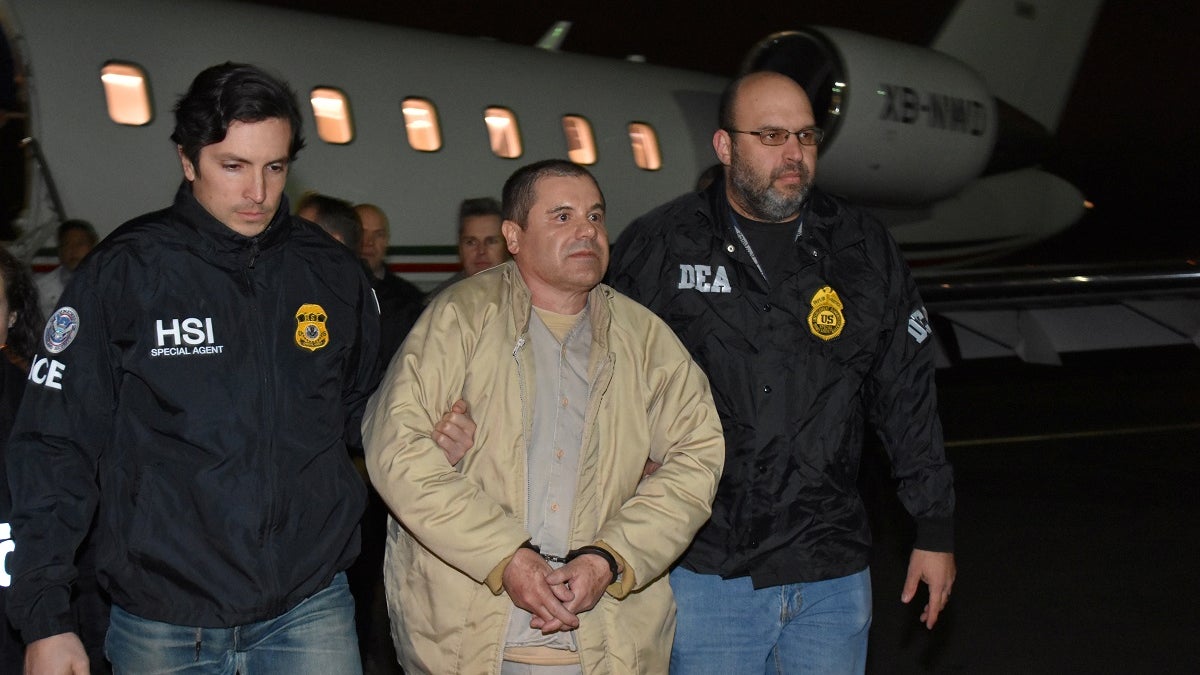 Joaquin "El Chapo" Guzman is reportedly suffering from hallucinations, depression and paranoia due to his severe jail conditions, his lawyers claim.
The Mexican drug lord has been locked up in New York City's Metropolitan Correctional Center since January and was reportedly not happy with his conditions. The drug kingpin was being held under "special administrative measures" in the jail, ABC News reported.
'EL CHAPO' SEEKING NEW LAWYERS IN US DRUG TRAFFICKING CASE
Guzman's attorneys said as a result of his restrictive conditions, the inmate was suffering physical and mental deterioration. The attorneys have requested El Chapo undergo a psychological evaluation, a court filing stated.
"Counsel has been visiting with Mr. Guzman since February and has noticed that during the last month Mr. Guzmán has suffered a marked deterioration in his mental state," the filing stated.
The defense attorneys alleged Guzman has trouble remembering times, people and places. The drug kingpin was also suffering from hallucinations, depression and claimed the government has wiretapped his jail cell.
SEAN PENN BATTLES WITH NETFLIX OVER 'EL CHAPO' DOCUMENTARY SERIES
The defense attorneys argued if the alleged "deteriorations" continue, the drug kingpin could be discovered incompetent to stand trial.
Prosecutors have not commented on the allegations, NBC News reported.
"Counsel has noticed that Mr. Guzman has begun repeating himself often and sometimes forgetting what the discussion is about," the court filing stated. "It is plain to the defense team that something is not right with Mr. Guzman."
The filing also alleged that Guzman is experiencing headaches, throat pain and ringing in his ears.