Educators killed in apparent double-murder suicide in Florida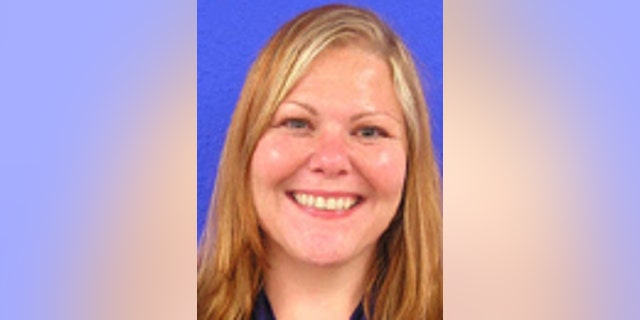 BRANDON (FOX 13) – Detectives say a husband killed his estranged wife and his wife's girlfriend before turning the gun on himself Friday morning FOX 13 reported.
On Friday, Hillsborough County deputies went to the home of Lake Gibson Middle School Assistant Principal Samara Routenberg, where she lived with LGMS math teacher Lisa Fuillerat. Deputies were called to the home by Fuillerat's divorce lawyer because neither Lisa nor her estranged husband, Vicente Fuillerat showed up to a scheduled hearing that morning.
When deputies arrived, they found Routenberg and the Fuillerats shot to death inside the home.
Detectives worked more than 24 hours to put together the pieces of what they now believe was a violent domestic situation. HCSO said the Fuillerats were scheduled to be in divorce court Friday morning, ending a relationship that apparently began to sour years earlier.
Court records reveal a troubled and, at times, violent relationship between the three, and Friday was not Vicente's first visit to Routenberg's home.
In 2015, he was arrested for aggravated battery after he followed his wife to the home in Brandon and assaulted Routenberg. Lisa filed for divorce a few days later.
HCSO also said a domestic violence injunction had been obtained against Vicente Fuillerat, but it was not made permanent and was not current. Detectives say the women feared what he might do next.
On the day of the attack, deputies say women both had firearms, which they bought because they were scared of Vicente. They returned fire when Vicente shot at them with a shotgun, but they were unable to debilitate him. After Vicente killed the women, detectives say he turned the gun on himself.
Detectives say Vicente planned killing the women before he went to their home.
"He was wearing a bulletproof vest, he had multiple rounds in the vest as well as a stun gun and we did find a note on him," said HCSO Colonel Donna Luscynski. "This was a pre-planned event. He came here with the intent to murder both of these victims."
On Saturday, attorney Melissa A. Wilson, who represented Lisa Fuillerat and Samara Routenberg, issued a statement to FOX 13 News, underscoring the danger Lisa and Samara felt they were in.
"It is a terrible tragedy that has occurred. Both Lisa, and Samara, who I represented in the injunction case against Mr. Fuillerat, were intelligent and gracious women. They were both afraid something like this might transpire. The incredible strength and bravery displayed by them, in what has been reported as their final moments, speaks volumes about them. It was clear throughout the process that Mr. Fuillerat was having difficulty accepting the separation and divorce proceedings. My staff and I send our heartfelt thoughts and prayers to their families, students, and everyone affected by these unnecessary events."
Since the news of their deaths, Polk County Schools officials began lining up support for those who knew Routenberg and Lisa Fuillerat.
Jacqueline M. Byrd, Superintendent of Polk County Public Schools released a statement Saturday on the deaths of two employees:
"We are shocked and heartbroken today by this tragic news. The loss that we feel is very difficult to put into words. Samara and Lisa were caring educators at Lake Gibson Middle. They were dedicated to serving the youth of our community. They were positive role models for their students, and a source of strength and knowledge for fellow colleagues. A crisis team will be available on campus Monday for any students or staff members who would like counseling. Please keep your thoughts and prayers with their loved ones during this painful time."
Alain Douge, Principal of Lake Gibson Middle also released a statement:
"The deaths of Samara and Lisa have left us absolutely devastated. A school is like a large extended family. Samara and Lisa were loving members of the Lake Gibson Middle family. They were committed to helping students grow in knowledge and character. Samara was an assistant principal who was hardworking and very intelligent. She oversaw the guidance department. She was kind and caring to students and fellow colleagues. Lisa was a skilled teacher who would find ways to help her students struggling to understand complex mathematical problems. She was incredible in the classroom. Her students loved her very much, and her passion for education was obvious to anyone who knew her. They will be greatly missed, and we pray for their loved ones."