Drug dealers would face manslaughter charges for opioid overdoses under proposed Florida law
Dealing with a drastic rise in the number of fatal overdoses tied to the use of synthetic opioids, lawmakers in Florida introduced on Tuesday a pair of bills that if passed would make it easier to prosecute drug dealers peddling those substances.
Florida politicians hope that the matching pieces of legislation -- House Bill 477 and Senate Bill 150 -- will combat the ubiquitous use of synthetic drugs like fentanyl throughout the Sunshine State following a crackdown on prescription painkillers that has led to a spike nationwide in heroin and opioid abuse.
"The people bringing these drugs in, selling and trafficking them, deserve to be punished as hard and as fast as possible," Florida state Rep. Jim Boyd, the Republican legislator who introduced HB 477, told Fox News.
Fentanyl is a synthetic opioid that is 50 times more potent than heroin. While it has legitimate medical uses -- for example, doctors prescribe fentanyl to cancer patients with an intolerance to other narcotics -- the risk of abuse, overdose and addiction is so high the Food and Drug Administration has classified it as a Schedule II controlled substance.
The Drug Enforcement Administration issued a nationwide alert about fentanyl overdoses in March 2015 after more than 700 overdose deaths related to the drug were reported to the DEA in late 2013 and 2014. Since many coroners and state crime labs don't routinely test for fentanyl, the actual number of overdoses is probably much higher.
Florida has been particularly hard hit by the opioid epidemic. The latest figures from the state's department of health found that there were 779 heroin-related deaths in 2015 -- an increase of almost 80 percent from the previous year -- and in 2016 more people in Miami-Dade County died of opioid abuse than died as victims of homicide.
"No longer confined to small urban enclaves, heroin and fentanyl have become the scourge of communities throughout Florida, wreaking widespread devastation not only from the ravages of addiction, but the resurgence of deadly diseases associated with drug abuse," Florida's Senate Minority Leader Oscar Braynon, a Democrat representing parts of Broward and Miami-Dade counties, wrote in a letter to Gov. Rick Scott.
Braynon added: "There is no family, no race, no ethnicity, no income level this epidemic cannot touch, and no effective state bulwark in place to stop it."
A spokeswoman for Braynon told Fox News that the lawmaker does not support either pieces of recently introduced legislation. That's because, he says, they do not address the problem of addiction and negatively impact minority communities -- citing the widely criticized mandatory sentencing guidelines for crack cocaine enacted in the 1980s. She added that Braynon wants Scott to have Florida Surgeon General Celeste Philip declare a public health emergency, as it did in 2011 during the pill mill epidemic, to give state agencies wider latitude to address the problem.
Braynon's Republican counterparts in both houses of the state legislature, however, appear keener on focusing on law enforcement and the justice system's role in combating the epidemic.
"Drugs are such an insidious thing and when you stop one drug, another one pops up," Boyd said. "My bill gets at the law enforcement angle and goes after the dealers and traffickers."
Florida law already allows for heroin and cocaine suppliers to be charged with felony murder, but does not address dealers selling fentanyl or a mixture of those drugs. State attorneys are currently looking into the possibility of prosecuting a number of people in cases involving overdoses, but so far not one of the drug dealers has been charged with murder or manslaughter.
Boyd's bill, which will go up for debate in Tallahassee next month, is backed by the Florida Sheriff's Association and has the backing of the Miami-Dade State Attorney's Office.
"We think it's important to hold these drug traffickers and dealers responsible," Pinellas Sheriff Bob Gualtieri, the chair of the Florida Sheriff's Association's legislative committee, told the Miami Herald. "They're responsible for making money off the backs of these victims."
Critics of the legislation argue that the tougher penalties will only affect low-level, street dealers -- many of whom are addicts themselves -- and a real disruption in the supply of these drugs can only take place on a larger scale.
"If your objective is reducing the loss of life and overdoses than you do not spend your money on these kinds of laws," Ethan Nadelmann, executive director of the Drug Policy Alliance, told Fox News. "There is a lot of money spent on busting and prosecuting these low-level dealers, but it has no effect on the market."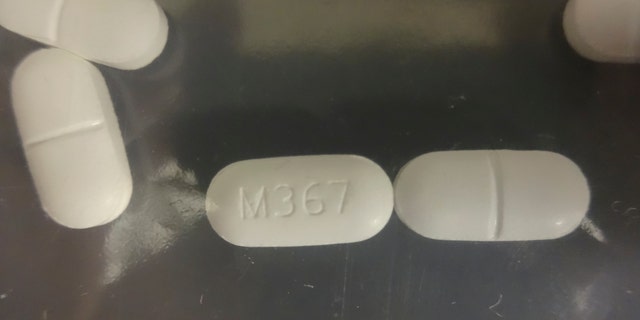 The problem with cracking down on fentanyl and its derivatives is that while these substances may be banned in the U.S., they may not be illegal in their country of origin. China, for example, only last month included carfentanil -- a drug that is 10,000 times more potent than morphine and has been researched as a chemical weapon by the U.S., U.K., Russia, Israel, China, the Czech Republic and India -- on its lists of banned substances.
The Drug Enforcement Administration estimates that a kilogram of fentanyl, which sells for between $2,500 and $5,000 in China, can be sold to wholesale drug dealers in the U.S. for as much as $1.5 million and that the demand for the drug due to the prescription opioid crisis has kept the prices high.
Advocates for drug policy reform argue that too much money is spent on incarcerating drug dealers when more funding should be redirected at helping addicts kick their habit.
"These laws are a response to people's very real fear of opioids," Nadelmann said. "But there is zero evidence that these laws make things better and they actually probably make things worse."
Boyd admits that treatment and rehabilitation are important aspects of combating the state's opioid epidemic, but added that tougher penalties for drug dealers also play a vital role.
"It's a multifaceted problem so its needs a multifaceted approach to solving it," he said.