Domestic dispute eyed in deadly Florida hair salon shooting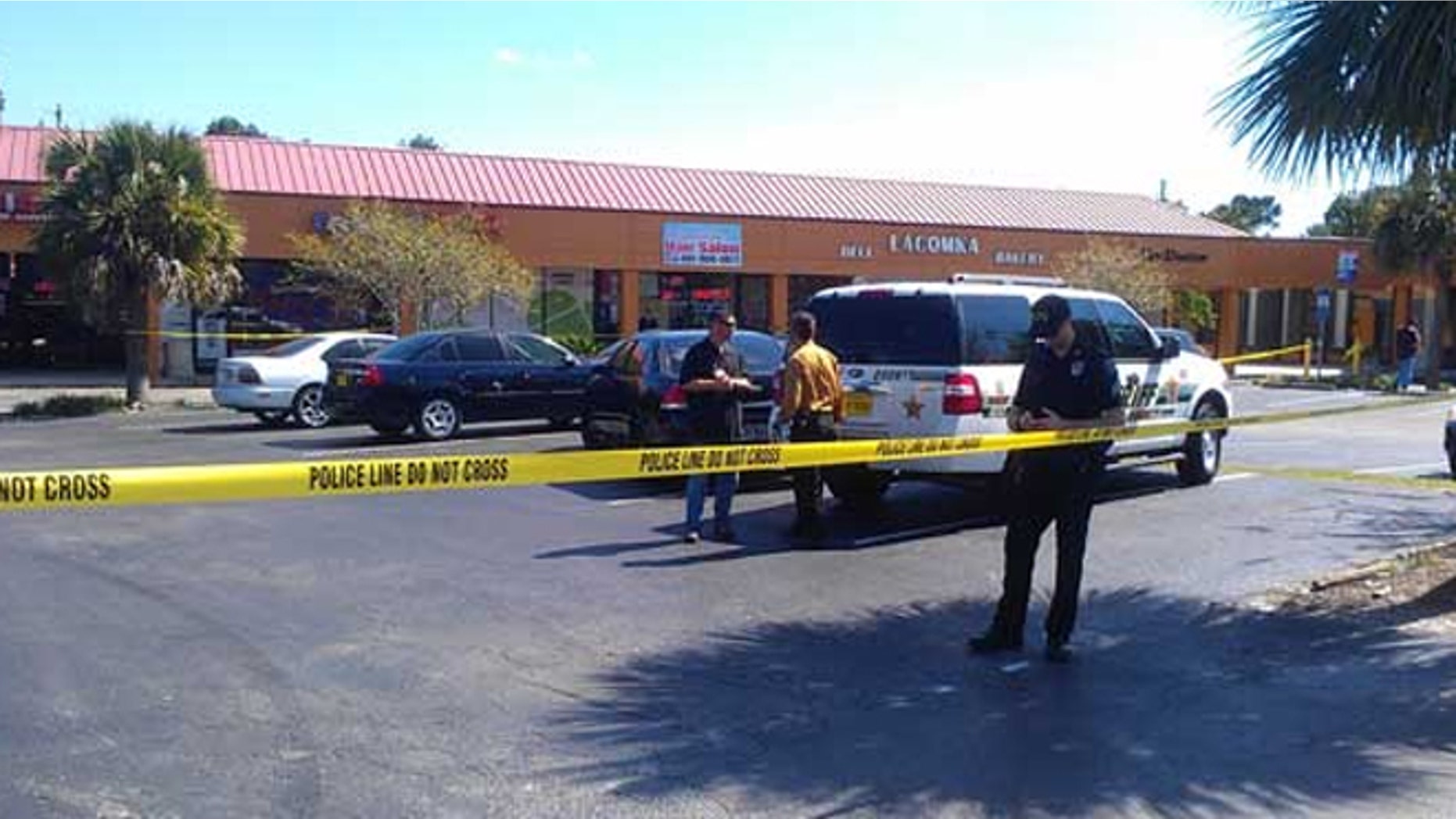 At least three people were killed and another injured Thursday at a Florida hair salon after a gunman entered the store and opened fire, MyFoxOrlando.com reported.
The Seminole County Sheriff's Office said the shooting occurred at the Las Dominicanas M & M Hair Salon in Casselberry, which is north of Orlando.
The gunman entered Las Dominicanas shortly after 11 a.m., police spokeswoman Sara Brady said. Two women escaped the salon.
The gunman, identified by police as Bradford Baumet, was served with a domestic violence injunction Oct. 9 and scheduled to be in Orange County court Thursday for a hearing with the salon's manager, Marcia Santiago, who took out the restraining order. Their relationship was not immediately clear.
About two hours before the hearing was to start, Baumet, 36, entered Las Dominicanas M & M Salon in Casselberry and started shooting, police spokeswoman Sara Brady said. Two women hid inside a bathroom and one ran outside through a back door.
Police have not identified the victims, and it was not clear whether Santiago was at the salon.
The phone rang unanswered at the salon. A video posted on the site has a woman explaining in Spanish the services offered at the salon for men and women.
About two dozen mourners gathered near the salon, located in a strip mall, and police taped off the parking lot. Yellow paper covered the salon's windows. A Dominican Republic flag was hung in the storefront along with a neon sign that read: Hair Cut. Color. Perm.
After the shooting, the gunman went to a friend's home in nearby Winter Park, about seven miles from the salon, and shot himself, said Seminole County Sheriff's Office spokeswoman Heather Smith. He did not threaten his friends, but said "he had some problems, problems he could not remedy."
Brady said the fourth victim was being treated at an Orlando hospital. Her condition was not immediately released.
Casselberry is about 15 miles northeast of Orlando.
In October 2011, police say an angry ex-husband donned a bulletproof vest before killing his ex-wife and six of her fellow stylists and patrons at a Southern California hair salon. He also is accused of killing a man in the parking lot. Scott Dekraai is awaiting trial on murder charges.
Click for more at MyFoxOrlando.com
The Associated Press contributed to this report