Dogs went through 'drastic lifestyle' changes before Virginia woman's deadly mauling, certified trainer says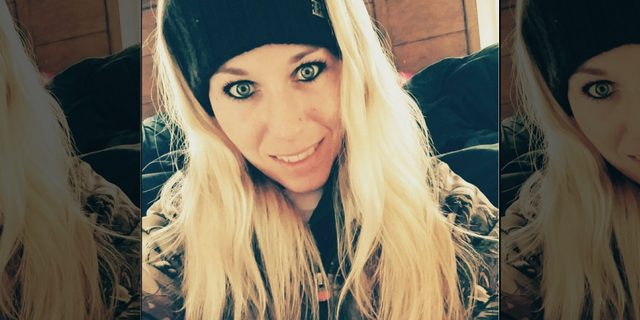 The pit bull dogs who mauled their Virginia owner to death went through "drastic lifestyle" changes that could have caused the indoor canines to turn on the 22-year-old woman who cared for them, a certified dog trainer told a Virginia television station.
Bethany Stephens, 22, whose body was found in the woods in Goochland, was mauled to death last week by her dogs, named Tonka and Pac-Man, during a walk, police said. Goochland County Sheriff James Agnew said at a news conference on Monday deputies witnessed the dogs "eating [her] rib cage" last week and found Stephens' body completely naked except for one boot . The dogs were later euthanized.
Authorities still are conducting an investigation, but Valerie Paul, a certified master dog trainer who is deemed an expert after testifying in multiple court cases involving animals, told WTVR that she believes there was an "outside influence."
"Most dogs aren't going to just turn on an owner," Paul said. "As more and more details come out, I think there probably was some sort of outside influence, but not necessarily another animal or anything like that – just something that could have enticed the dogs to get overexcited and react the way dogs will."
DEPUTIES WATCHED DOGS 'EATING RIB CAGE' OF VIRGINIA WOMAN, 22, DURING MAULING, SHERIFF SAYS
Stephens would treat the dogs like her own children and brought them to work, WTVR reported. Friends told the news station that Stephens got Tonka when he was 8 weeks old and rescued Pac-Man from an abusive home. The dogs were indoor animals and socialized, but they were a "little bit neglected" during the time leading up to last week's deadly mauling, Sgt. Mike Blackwood said at a Monday news conference.
The 22-year-old left her pets with her dad because she was going through personal events, friends said. Blackwood said the dogs began living outside in a kennel and Stephens' father "wasn't taking care of them — it wasn't his responsibility." Eventually, the Tonka and Pac-Man were living out "in the cold."
VIRGINIA WOMAN KILLED IN 'GRISLY MAULING' BY HER DOGS, COPS SAY
Paul said the "huge" lifestyle change could have caused them to maul their owner.
"This was such a huge lifestyle change," Paul told WTVR. "There are so many factors within that lifestyle change that we may see as small things that the dogs may see as larger."
"Most dogs aren't going to just turn on an owner."
The dogs weren't fed daily and saw Stephens roughly five times a week. The canines became more isolated.
Paul said, "The breed in and of itself is a high energy breed, they like to have a lot of structure and a lot of exercise, so by keeping them in a pin, alone, under socialized, away from people, that energy is just building up and building up and building up and that's when you start to see dogs fighting more regularly, that's when you start to see more negative scenarios."
She added that she believes there was "a good chance" the mauling "was energy gone wrong."
"There is a lot of speculation…but you can't blame the breed," Paul said.