Dog who had leg amputated was abused, police say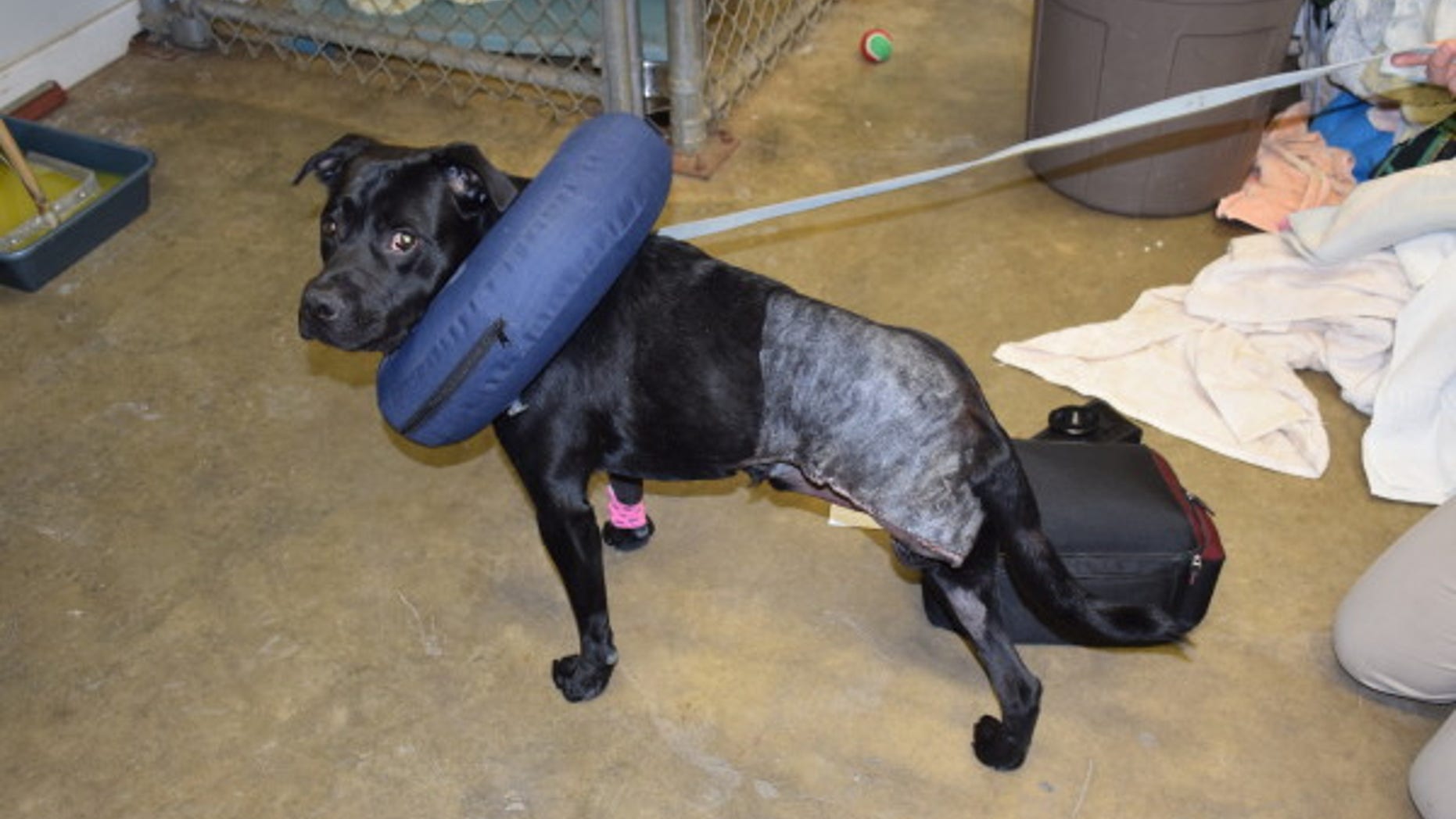 A Maine man threw his 1-year-old dog repeatedly against the wall of his apartment, further abusing an animal who was already nursing an untreated fractured leg, police said.
Robert LaChance, 29, was issued a criminal summons on March 4 for aggravated cruelty to animals in the assault on Buddy, a black Labrador mix, according to The Times Record.
"This is the most egregious case of animal abuse I've seen in my career," Brunswick Police Commander Marc Hagan told Bangor Daily News.
Police received a report of the abuse on Feb. 28 after neighbors reported hearing loud banging on the wall.
"I heard, 'bad dog,' then I heard boom, yelp, and it sounded like he threw the dog up against our wall," neighbor Heather King told WGME.
When police arrived at the apartment, they discovered the dog had a one-week old leg fracture that ultimately required amputation.
"To allow them to suffer for over a week is, you know, it's very concerning," Hagan told WGME.
Buddy is reportedly recovering well from surgery, but there are other scars that may take longer to heal.
"We are seeing some pretty significant signs of stress and anxiety," said Dr. Mandie Wehr, a veterinarian and director of shelter operations for Coastal Humane Society. "So he's a continue care case for now."
LaChance has said he wants Buddy back, but Wehr said the dog would eventually be adopted by someone else, according to The Times Record.
"We're thankful that Buddy is in a safe environment now and that LaChance will answer for his abuse in court," Hagan told The Times Record.
LaChance is set to appear in Cumberland County Superior Court on May 17.