'Disgusting' piles of trash a fixture outside NYC's first 'green' school, residents say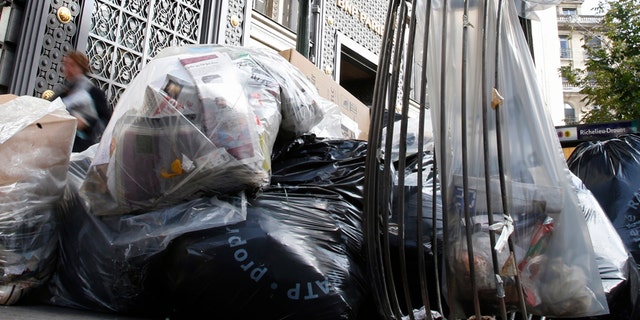 A persistent, oversized trash buildup outside New York City's first "green" public school is making local residents red with anger, according to local reports.
PS 62 in Staten Island – formally known as The Kathleen Grimm School of Leadership and Sustainability at Sandy Ground – opened to significant fanfare in 2015. But neighbors have complained since then about the "excessive amount of garbage" the school produces and leaves outside its walls, local resident Peter Wright told Spectrum News.
"Normally, there is about 40-50 bags per day out here," Wright claimed in an interview with the local station.
"I would describe this as disgusting. We have to look at this every day," he added.
The 68,000-square foot, two-story school building, which is outfitted with a wind turbine and 2,000 solar panels, is designed to use no more energy than it consumes, SI Live reported.
It reportedly cost $70 million and took more than four years to construct.
"It's an excessive amount of garbage for a school that's all green, that should be producing not even a quarter of that garbage every day, especially with only three grades in the school," Wright told Spectrum News.
Department of Sanitation officials plan to meet with school officials to discuss proper waste management, according to local reports.