Discovery of WWII veteran buried in cardboard box in Florida cemetery sparks outrage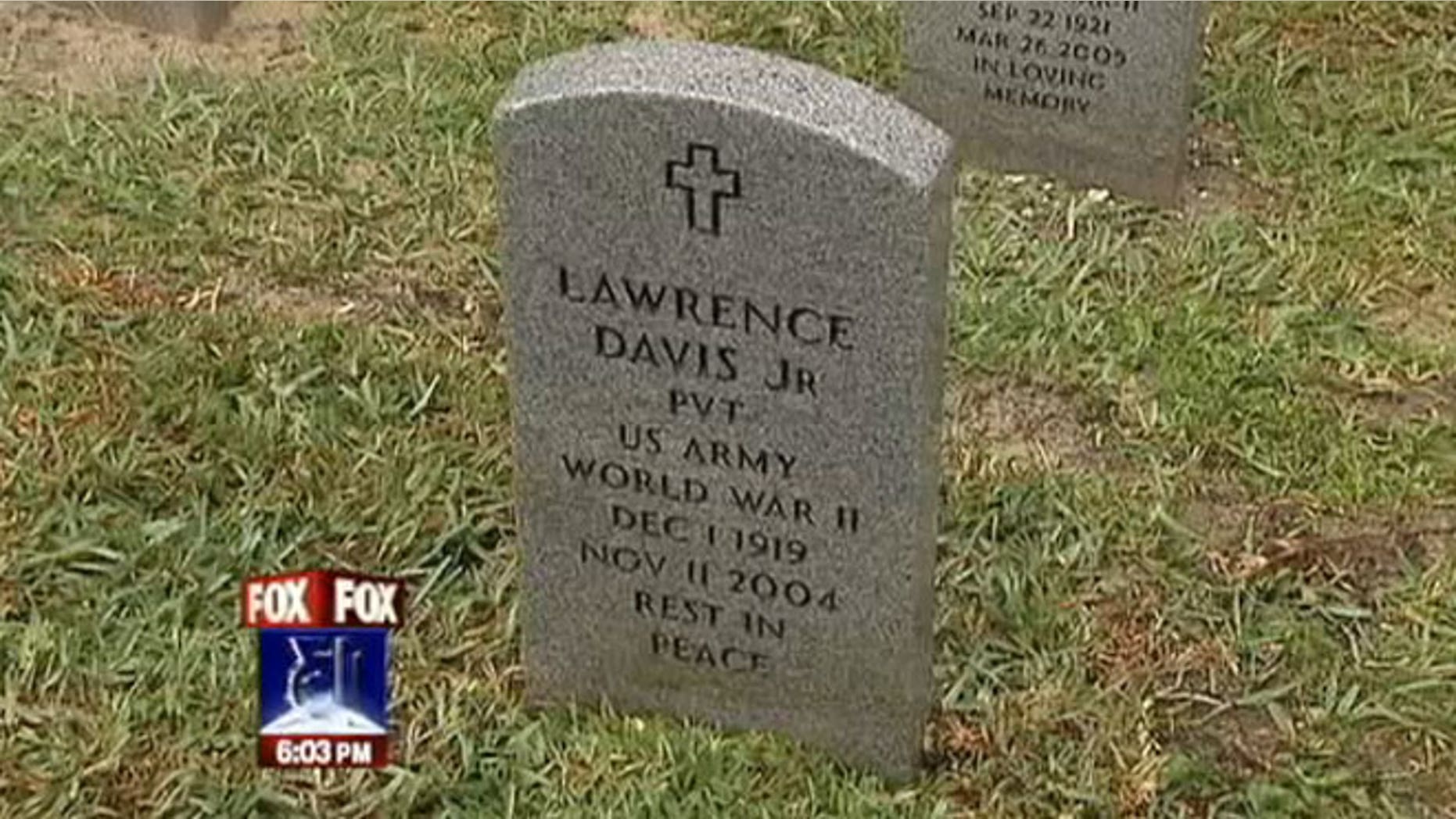 BUSHNELL, Fla. – The discovery of a World War II veteran buried in a cardboard box at Florida National Cemetery has triggered outrage in Congress.
Workers made the discovery after they removed a headstone at the cemetery in Bushnell during routine maintenance, myFOXtampabay.com reported Saturday.
The veteran named Lawrence Davis Jr. died in 2004 and had no loved ones to make funeral arrangements for him. He was buried in a shallow grave with no casket.
The medical examiner sent Davis' remains in a cardboard box, and they were buried in the same box.
Veterans Affairs manager Maurice Roan said, "We usually bury the container they come in as long as it's sealed. We make every effort to make sure they get a dignified burial."
He added that the department goes out of its way to show dignity and respect.
Florida National Cemetery holds a special service for all veterans who are buried without family present. Their names are read in a service that takes place four times a year. But giving it the power to purchase caskets for deceased veterans would take an Act of Congress.
Sen. Bill Nelson, D-Fla., said, "We're not going to treat the veterans of this country that way. We're going to ensure there is a dignified burial."
Nelson and Sen. Marco Rubio, R-Fla., both support a new bill called The Dignified Burial of Veterans Act of 2012. It would require the Department of Veterans Affairs to review its burial standards and would authorize it to purchase caskets or urns for all veterans in our national cemeteries.