'DIRTBAG' driver arrested for road rage and punching cop, officials say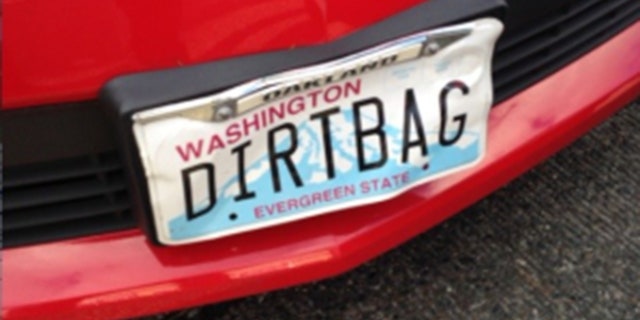 A man driving a red Camaro with the license plate "DIRTBAG" was cuffed after a road rage incident that saw him pull a gun and punch a police officer, officials said.
Police said they responded to an incident Sunday at a car wash in Bellevue, Wash., shortly before 3 p.m. after reports of a road-age incident that began with a minor rear-end car crash between two vehicles waiting in line.
One of the drivers reportedly got out to take photos of the damage when the other driver – in the red Camaro – pulled out a handgun and started making threats.
When police showed up, the driver of the Camaro refused to get out of the car, sparking a melee with officers who attempted to physically remove him from the vehicle.
One of the officers was punched in the face, while the driver allegedly threatened to kill police. He also made disparaging comments about the other driver's perceived ethnicity.
The driver, identified only as a 40-year-old Bellevue resident, was arrested after police used a Taser gun to subdue him.
He is expected to be charged with first degree assault with a firearm, assault on police officer, malicious harassment, obstructing police and resisting arrest.