Detroit schools emergency manager leaves job amid teacher 'sick-outs'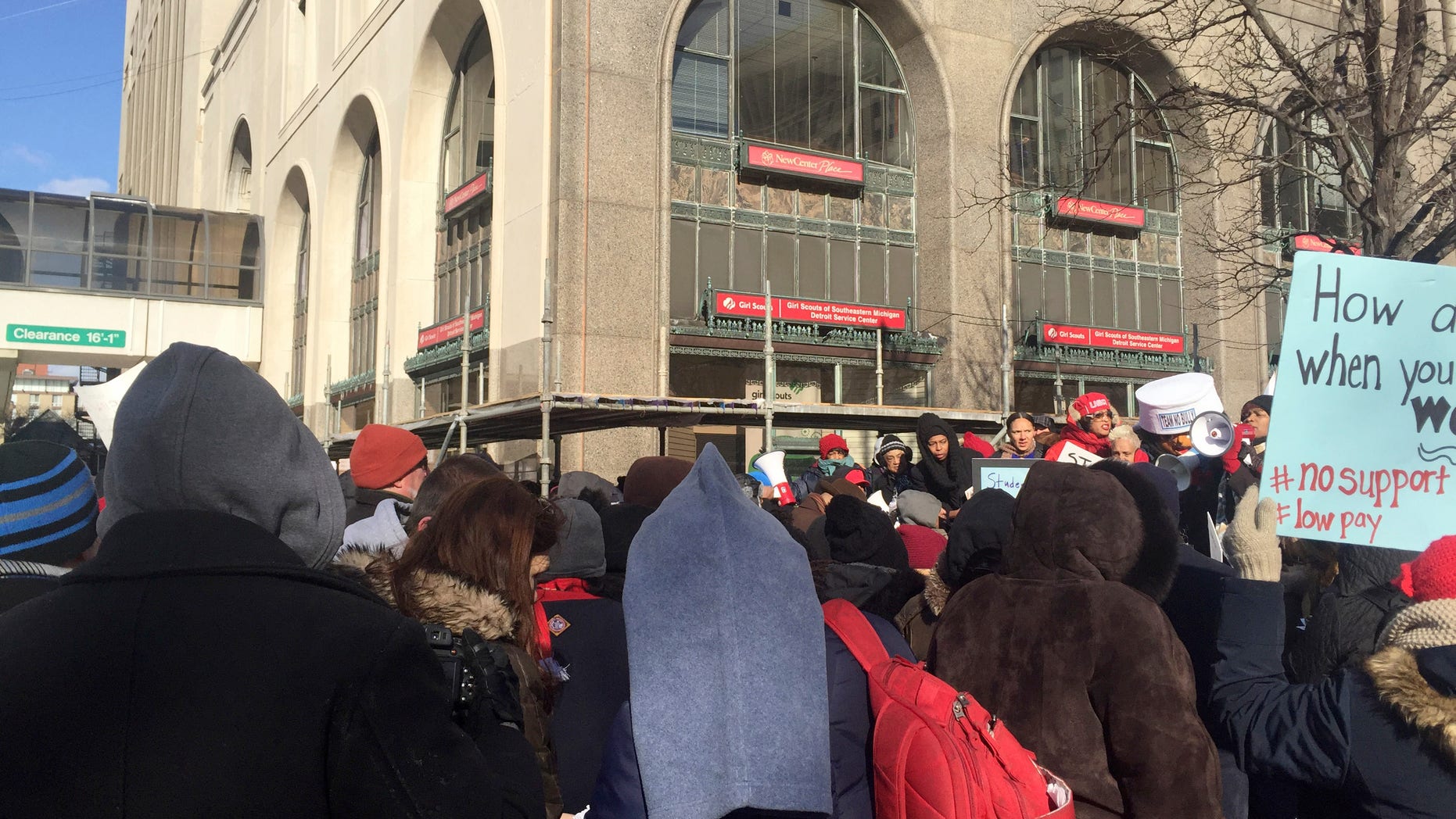 The state-appointed emergency manager for Detroit's troubled school district is leaving the job about 4 1/2 months early, Gov. Rick Snyder announced Tuesday.
Darnell Earley also was the emergency manager for Flint when its water source was switched in 2014. State regulators failed to require that the water from the Flint River be properly treated, allowing lead from pipes to leach into the supply and causing a public health emergency.
Earley notified Snyder of his decision Tuesday, telling the governor that he completed the work ahead of his 18-month schedule. His last day is Feb. 29.
Democratic lawmakers, who oppose the emergency manager law, have called for Earley's resignation both because of Detroit's problems and his role in Flint.
The Republican governor is pushing the Michigan Legislature to provide state funding to address the district's $515 million operating debt and help transition the district, which has been under emergency management for nearly seven years, back to some form of local control. Rolling teacher sick-outs in the Detroit Public Schools have forced dozens of schools to close intermittently in recent months.
Earley "has done a very good job under some very difficult circumstances," Snyder said in a statement, noting that he restructured the central office, cut back on costs and took "steps to stabilize enrollment."
Earley said in a statement that the goal was "for me to be the last emergency manager appointed to DPS."
"I have completed the comprehensive restructuring, necessary to downsizing the central office, and the development of a network structure that empowers the educational leadership of our schools to direct more resources toward classroom instruction," he said.
Snyder said he will appoint a transition leader, not an emergency manager, before the end of the month.