Details emerge after 5 people are found dead in Pennsylvania apartment, suggesting possible attempt at murder-suicide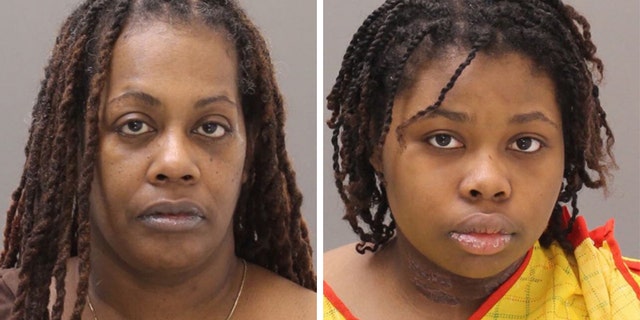 MORRISVILLE, Pa. – Details surrounding the alleged murders of five Pennsylvania family members at the hands of a mother and daughter duo emerged Tuesday, suggesting the possibility of an attempted murder-suicide.
Shana Decree, 45 and her 19-year-old daughter, Dominique, are facing five counts of homicide and one count each of conspiracy, after police found the bodies of five family members in their home Monday afternoon.
Bucks County officials discovered the scene after a child welfare officer was let into the family's apartment by a building an employee.
POLICE DISCOVER 'FULLY SKELETONIZED' REMAINS OF FLORIDA TEEN WHO DISAPPEARED DAYS AFTER ALLEGEDLY WITNESSING KILLING
Police found the bodies of Shana Decree's children, Naa'Irah Smith, 25, and Damon Decree Jr., 13; her sister, Jamilla Campbell, 42; and Campbell's 9-year-old twin daughters, Imani and Erika Allen.
Decree and daughter Dominique were in the apartment and were described as "disoriented," according to court documents. Dominique also had wounds around her neck. They were taken to a hospital, where they were questioned by police.
Initially, the pair claimed to have no knowledge about the killings. Decree later told police that Campbell's boyfriend and two unidentified males were responsible for the murders but spared her and Dominique.
INDIANA GIRLS' MURDERS STILL DEFY SOLUTION, TWO YEARS ON, BUT PROSECUTOR'S 'CONFIDENT' KILLER WILL BE FOUND
Decree, according to court documents, then admitted to police that both she and her daughter were responsible for the killings.
She told police that "everyone at the apartment ... wanted to die" and talked about suicide. She said that she killed one of the victims, that she and her daughter killed another together, and that Campbell killed two other victims before she herself was slain by Dominique.
CLICK HERE TO GET THE FOX NEWS APP
"As confusing as it was last night, we are no closer to understanding that in the harsh light of day," Bucks County District Attorney Matthew Weintraub said at a news conference Tuesday. "We will continue to pursue every lead and to work this case to its just conclusion.
Decree was arraigned early Tuesday, while Dominique was arraigned in the afternoon. It isn't clear whether either woman has a lawyer. Court papers show they have not requested a public defender, and no attorney information is listed.
The Associated Press contributed to this report.