Defense: Suspect in string of killings may have been insane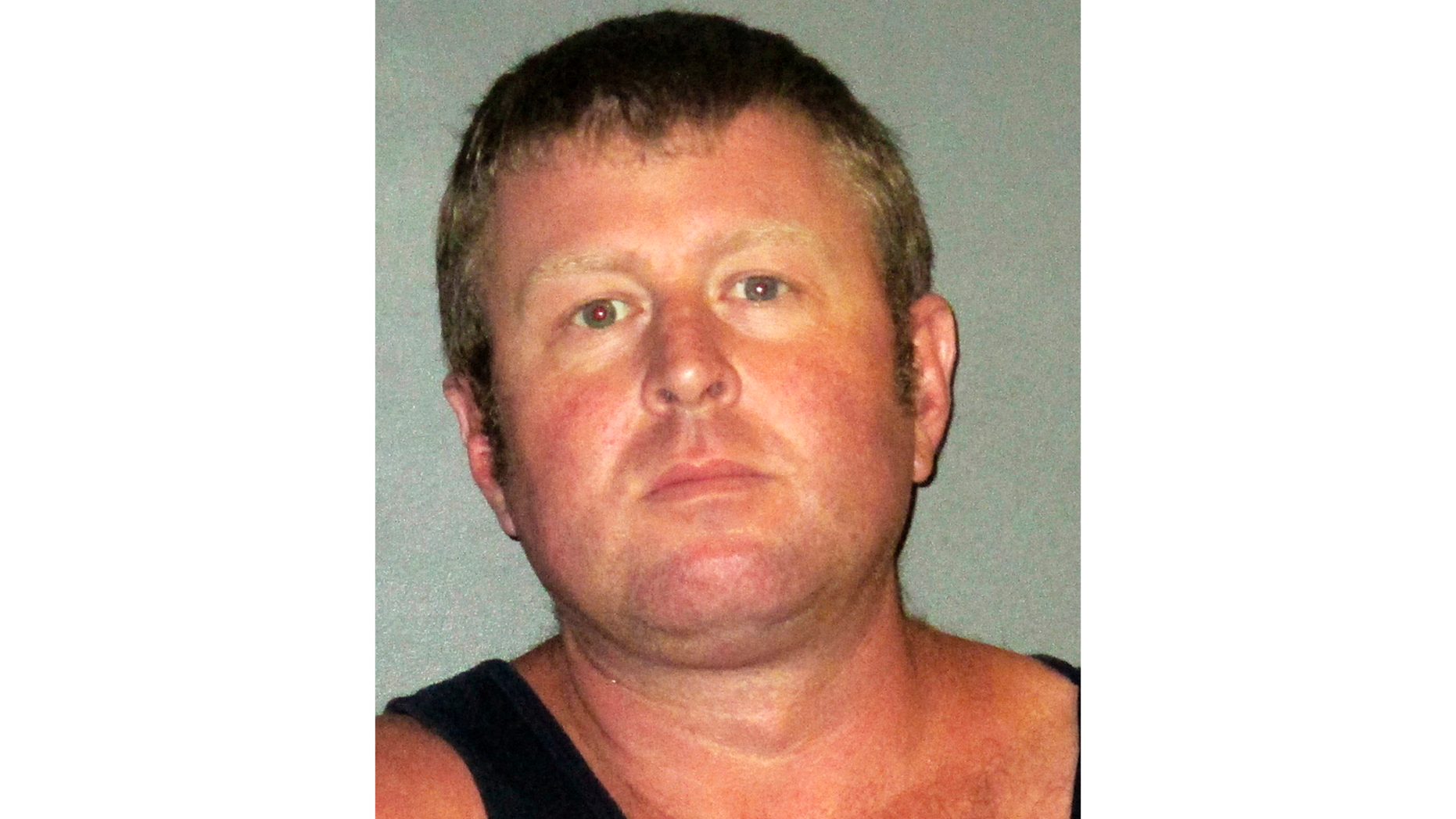 BATON ROUGE, La. – A Louisiana man charged with killing three men and wounding a fourth may have been insane at the time of last year's string of shootings, a defense attorney said in a court filing this week.
The lawyer, Brent Stockstill, filed a request on Monday for a judge in Baton Rouge to order a mental examination for Ryan Sharpe. Stockstill questions Sharpe's ability to assist in his defense.
The four shootings happened in a rural area north of Baton Rouge and left residents on edge for weeks. A law enforcement official told The Associated Press last year that Sharpe wasn't a suspect until he called East Feliciana Parish Sheriff Jeff Travis' office on Oct. 11 and identified himself as the killer. The official spoke only on condition of anonymity because the investigation was ongoing.
The victims were middle-age or older white men who were shot at their homes or on their property. Sharpe, who owned a plumbing company, also is white.
Stockstill's request for a mental exam for Sharpe cites unspecified "circumstances" and the "method and manner" of the killings as well as "the nature of statements" that Sharpe made to investigators.
Sharpe's lawyers want a "sanity commission" to determine if he "knew the difference between right and wrong" and whether he was "insane or temporarily insane by reason of mental defect or condition or due to a foreign substance," Stockstill wrote.
East Feliciana Parish District Attorney Samuel D'Aquilla said his office also can request mental evaluations for defendants but didn't ask for one in Sharpe's case.
"We don't think he needs one," D'Aquilla said in a text message Thursday.
Sharpe is charged with first-degree murder in the Oct. 9 shooting of Boy Scouts employee Brad DeFranceschi, who was gunned down while trimming weeds in front of his house. DeFranceschi lived on Boy Scouts camp property in Clinton, an East Feliciana Parish town of 1,600 people about 30 miles (50 kilometers) northeast of Baton Rouge.
Sharpe is charged with second-degree murder in the July 8 shooting of 62-year-old Tommy Bass, who was killed in the carport of his home. He is charged with attempted first-degree murder in the Sept. 12 shooting of 47-year-old Buck Hornsby, who was wounded while exercising on his property. And he is charged with second-degree murder in the Sept. 19 killing of 66-year-old Carroll Breeden, who was shot to death while doing yard work in front of his home in East Baton Rouge Parish.
East Feliciana Parish prosecutors aren't seeking the death penalty against Sharpe, but D'Aquilla has said he still reserves the right to seek the death penalty if "something changes for us dramatically" as the case proceeds.
Travis has said Sharpe confessed when investigators questioned him after his arrest. Travis also has said detectives found "significant physical evidence" linking Sharpe to the shootings.