The small plane crash in Connecticut that killed one man on board appears to have been a suicide, a U.S. official familiar with the investigation told The Associated Press on Wednesday.
Flight instructor Arian Prevalla survived the East Hartford crash Tuesday. Student pilot Feras Freitekh died. The official said the flight instructor described the student pilot as disgruntled about learning to be a pilot.
The official says the instructor told police there was an altercation in the cockpit during their training flight, and the instructor was unable to regain control of the plane from the student pilot. The plane crashed onto a busy road near jet-engine maker Pratt & Whitney's headquarters.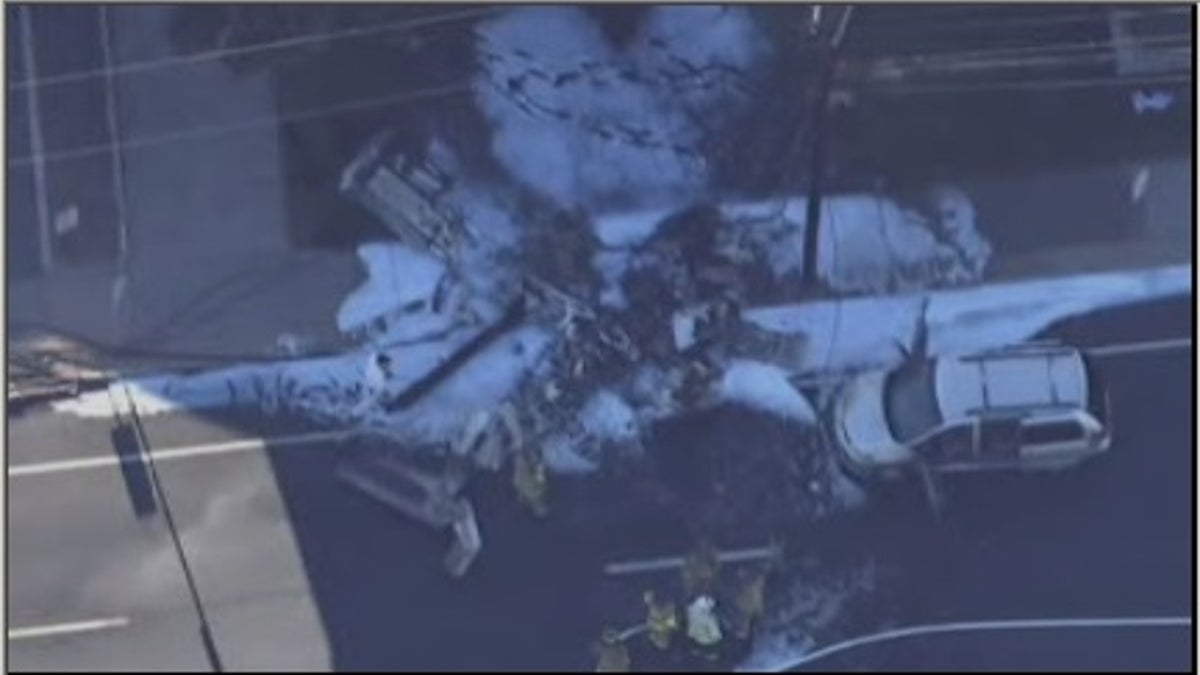 Earlier Wednesday, the National Transportation Safety Board confirmed that an investigation indicated the crash was intentional.
Freitekh, a 28-year-old Jordanian national, was piloting the twin-engine Piper PA-34 Seneca when he told Prevalla he no longer wanted to fly the plane, a law enforcement official told The Hartford Courant. Investigators said there was no indication of terrorism.
Prevalla's social media pages indicate he is president of the American Flight Academy. They say he is originally from Albania and now lives in Hartford.
The NTSB reported that the FBI would take the lead in the investigation. The aircraft had two sets of controls, police said.
Public records show Freitekh has lived in the Chicago suburb of Orland Hills since 2013 and received a federal private pilot certificate last year. He entered the U.S. in 2012 on an M1 visa for flight school and at some point he also aquired an F1 visa for language school, CBS News reported.
The plane hit a utility pole and wires in East Hartford, Conn., around 3:40 p.m. on Tuesday, exploding into a fireball and knocking out power for hundreds of people. The FAA said the plane was on final approach to Brainard Airport in Hartford at the time of the crash.
The Federal Aviation Administration is also involved in the investigation.
"Pratt & Whitney is assisting authorities as needed. We are unable to comment further since this is an active investigation," the company announced in a statement Tuesday.
Fox News' Marta Dhanis and The Associated Press contributed to this report.