Three injured in Dallas triple shooting inside hair salon
The suspect entered the Hair World Salon and shouted something before he opened fire, police said
Three women were hospitalized Wednesday after they were shot at a Dallas hair salon and police are still looking for the gunman, authorities said.
The Dallas Police Department said a man he parked his vehicle on Royal Lane, walked across a parking lot and entered the Hair World Salon. Once inside, he shouted something before opening fire, authorities said.
Three women were wounded and sustained non-life threatening injuries. Investigators did not say how many rounds were fired.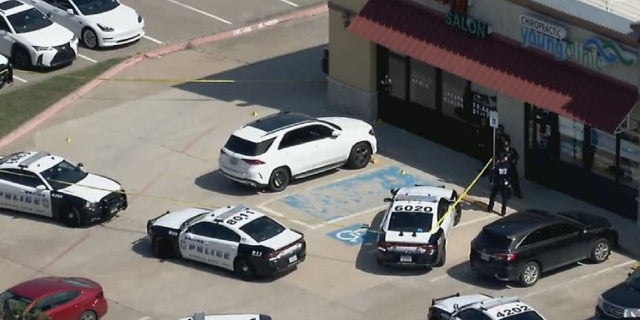 The salon is part of an area several blocks long of mostly Asian-owned businesses, Fox affiliate KDFW-TV reported.
After the shooting, the suspect, described only as a Black man, left the salon and fled in a dark-colored minivan. Authorities were looking at surveillance cameras in an effort to identify him.
Investigators have not disclosed a motive, including if it was a hate crime. The salon is a Korean-owned business, according to local media.
"We haven't said that it's not, but we haven't seen any indication that at this time that it is one," said Dallas Police Sgt. Warren Mitchell. "When he came in, he shouted something that we haven't figured out yet, and then he started shooting. Again, we are in the early stages of this investigation, and we've not yet seen anything indicating at this time that this is a hate crime-related incident."
CLICK HERE TO GET THE FOX NEWS APP
The FBI has been called to assist in the investigation.