Dallas tearing down former home of JFK assassin Lee Harvey Oswald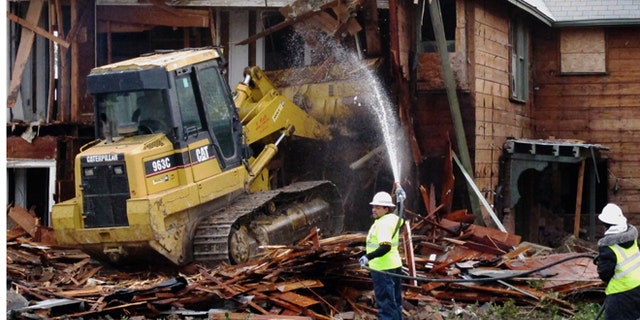 DALLAS – The walls have started coming down at a Dallas apartment building where Lee Harvey Oswald lived a few months before the assassination of President John F. Kennedy.
A bulldozer on Monday began knocking down the building erected in 1925. A few onlookers were on hand as the 10-unit structure was razed.
The residence was one of several in the area where Oswald lived after returning to the U.S. from Russia in June 1962. He lived in the apartment from November 1962 to March 1963. The president was slain Nov. 22, 1963.
The apartment is mentioned in the Warren Commission report, which investigated the president's death and concluded Oswald acted alone.
The demolition comes after the dilapidated, uninhabited two-story apartment complex was declared a nuisance.