Dallas-area district cancels school after hail storm damage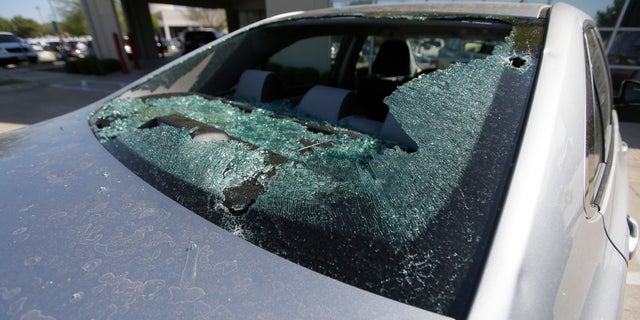 WYLIE, Texas – A Dallas-area district called off school a day after hail the size of baseballs broke windows and caused other building damage.
The Wylie Independent School District canceled classes Tuesday. A district statement said educators were not able to provide a safe learning environment due to "significant" storm damage.
No damage estimate was immediately available following storms late Monday that hit Wylie, which has more than 14,000 students on 19 campuses.
The Collin County Sheriff's Office had no reports of anyone hurt in Wylie, about 20 miles northeast of Dallas.
City spokesman Craig Kelly said hail as large as baseballs damaged the public safety building but emergency personnel were able to continue their duties Tuesday. Kelly said damage to windows and roofs was being assessed.