Dad who took boy from mom for years is seeking jail release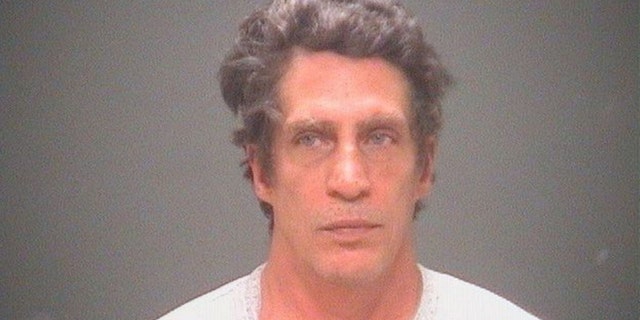 CLEVELAND – A man imprisoned in Ohio for abducting his then-5-year-old son from the boy's mother in Alabama in 2002 and settling in Cleveland using new identities is seeking early release.
Bobby Hernandez took responsibility for his actions, has served about a year behind bars and should be freed, possibly under some other form of court supervision, defense attorney Ralph DeFranco said in a filing asking a judge to consider judicial release for the 54-year-old Hernandez.
He was sentenced in April to four years in prison after pleading guilty to kidnapping and other charges. His teenage son, Julian, said then that Hernandez had given him everything he needed and he forgives his dad.
Father of boy taken from mom in 2002, given new identity gets 4 years in prison
Hernandez acknowledges taking the boy from the Birmingham area and keeping the child from his mother for over a decade but provided a stable life in which his son thrived as an honors student in school and in other activities, DeFranco wrote in the filing last month, which was first reported by WJW-TV.
Hernandez, a U.S. Navy veteran with no significant criminal history, wants to return to his family and is willing to remain under whatever alternative supervision the court might deem appropriate, DeFranco said.
Hernandez's deceptions came to light in 2015, when Julian discovered a discrepancy with his Social Security number while starting the college application process. Julian said he had been told his mother and father had broken up and he knew she lived somewhere else.
Kidnapper 'caught' by son 13 years after being snatched from mother pleads guilty
In a statement read at Hernandez's sentencing by an attorney, Julian's mother said not knowing where Julian was or whether he was safe had a physical and emotional toll.
DeFranco indicated those effects aren't lost on Hernandez.
"Clearly the defendant understands and appreciates the gravity of this case and understands that he denied the child's mother access to him for many years," DeFranco said in the filing.
The Cuyahoga County prosecutor who handled the case, Tim McGinty, had cited that loss of relationship in pushing for a lengthy sentence for Hernandez.
A message seeking comment on the judicial release request was left Wednesday for the prosecutor's office, where McGinty's successor, Michael O'Malley, took office this week.