Dad accused of dumping child's remains in suitcases along railroad tracks appears in court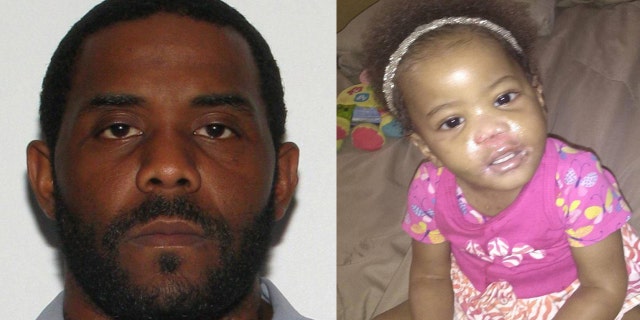 A Virginia man who is accused of desecrating the remains of his 23-month-old daughter appeared in a New Jersey court for the first time Friday, reports said.
Federal authorities arrested Travis Plummer, 37, in Puerto Rico in April and extradited him to New Jersey on Thursday, Hudson County Prosecutor's Office spokesman Ray Worrall said, according to NJ.com.
The remains of Te'Myah Layauna Plummer were discovered April 11 in two suitcases along railroad tracks in Jersey City, the report said.
The Richmond Times-Dispatch reported that the child's body was wrapped in a white cotton robe.
A preliminary investigation indicated that Te'Myah died outside New Jersey, officials said.
Family members last saw the child in Richmond, Va., in August 2017.
Police had sought the public's assistance in March to help locate the missing father and daughter.