Crisis counselors to visit California school following student's mass shooting threat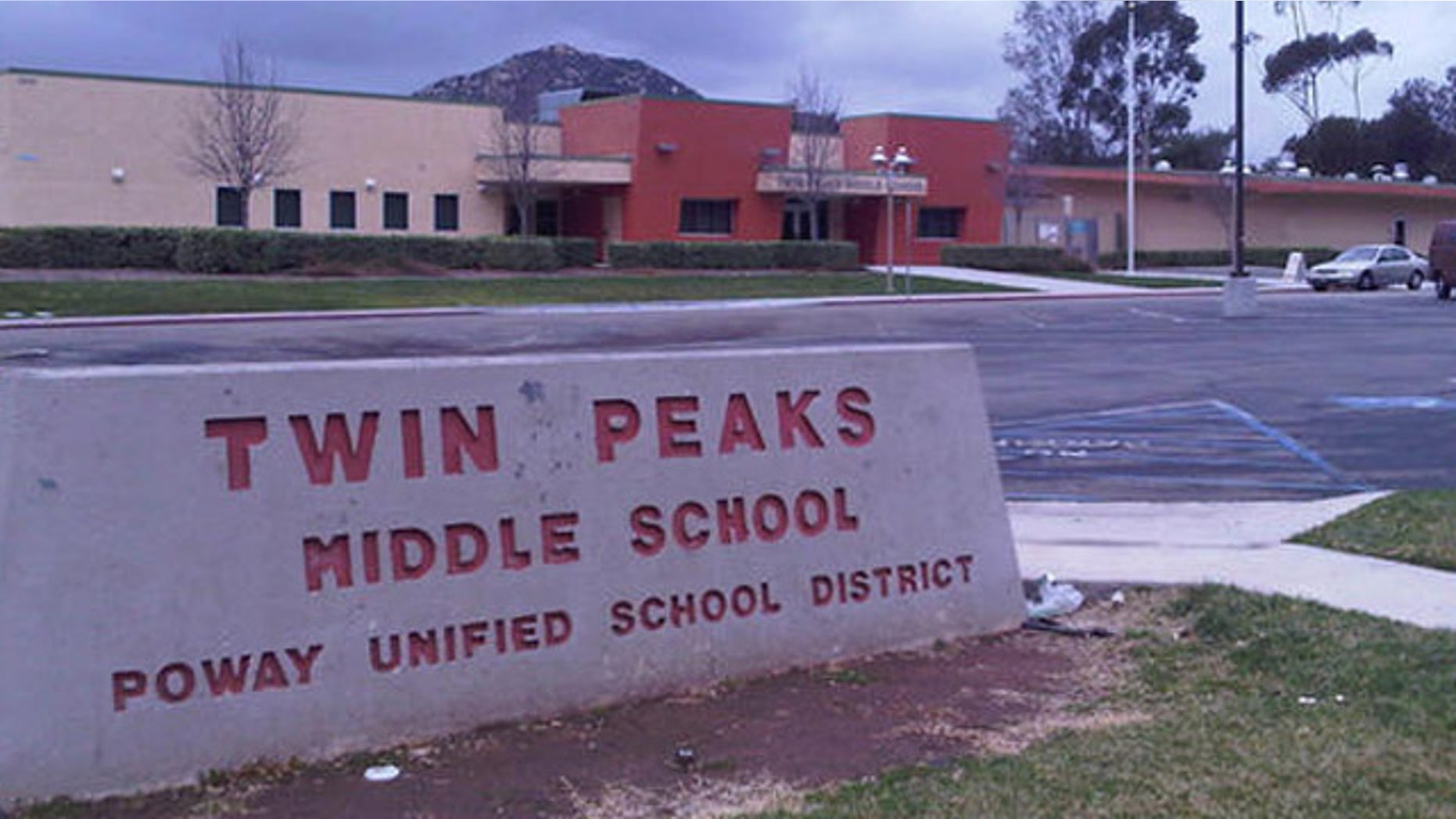 Crisis counselors and extra staff are expected to be on hand at a California school Monday to help students cope after a 12-year-old threatened to shoot 23 students and a teacher, Fox 5 San Diego reports.
The student at Twin Peaks Middle School in Poway was arrested Saturday after he allegedly sent an email to a school administrator that warned of a shooting.
The email threat, sent on Thursday, said that the shooting would occur on Monday, Feb. 11, according to a San Diego County Sheriff's Department release. The email mentioned numerous guns and 3,000 rounds of ammunition.
Detectives identified a student at the school as the possible email sender and served a search warrant at his house on Saturday, seizing several computers, rifles and handguns.
Sheriff's Capt. Bill Donahue later told reporters at a press conference that police took five rifles, three shotguns and three handguns, which the child did not have access to, Fox 5 San Diego reports.
The teacher mentioned in the threat, who wishes to remain anonymous for safety reasons, said she is on high alert.
"I kept asking myself, `Why me?' Literally wracking my brain trying to figure out who it is," she told NBC 7 San Diego.
The student was taken to a local hospital for treatment and evaluation, and it is believed no one else was involved in making the threats, the statement said.
The case will be reviewed by the San Diego County district attorney. Terrorist threats are considered felonies in California.
"Obviously, this situation is both saddening and disturbing," Poway Unified School District Superintendent John Collins said in a statement, Fox 5 San Diego reports. "However, it is critical that all touched by this threat understand that the system worked. An anonymous threat was made, identified and with multiple agencies working together, the threat was averted."