Crews free 19 manatees trapped in Florida drainage pipe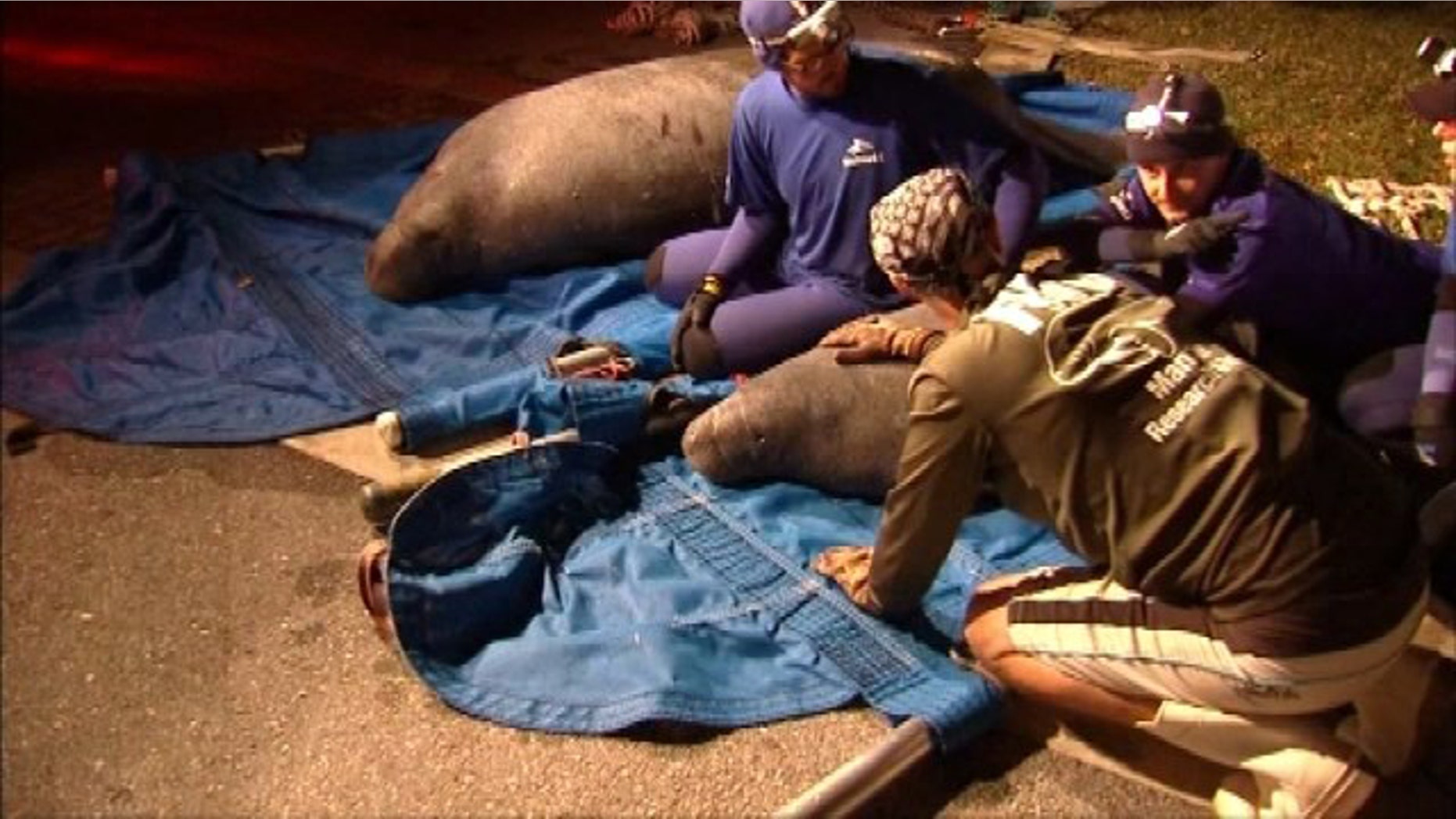 After hours of labor, local authorities and animal rescue teams rescued 19 manatees who swam into a Florida town's storm drain and got stuck Monday.
Bay News 9 reported that rescuers had to cut the drain pipe in order to free the last of the giant marine mammals. Florida Today reported that some of the animals had scrapes and bruises after coming into contact with the drainage infrastructure, but there were no reports that any more serious injuries occurred.
Officials with the Florida Fish and Wildlife Conservation Commission said that they believed the manatees swam into the drain from the Indian River Lagoon in search of fresh, warm water. Florida Today reported that the endangered animals, also known as sea cows, have been known to congregate in the town's beachside canals when the water temperature drops. A recent cold snap has driven local water temperatures down to dangerously low levels.
"It's been cold lately and these canals are all filled with manatees," Satellite Beach Fire Chief Don Hughes told Florida Today. "I wouldn't even begin to venture a guess as to how they got into the drainage pipes. They will go wherever there's warm water."
Rescuers worked through the night using the headlights of fire trucks to see. Some of the manatees were lifted out using a sling attached to a backhoe. The operation was given added urgency by weather forecasts that called for rain and raised fears that the animals could drown in the pipes. Because manatees cannot swim backward, it only takes one getting stuck in a drain pipe or culvert to entrap many more.
"These animals have gone several football fields up into the storm drain and they continue to go up until they get stuck," Ann Spellman of the Florida Fish and Wildlife Conservation Commission told Bay News 9. Spellman said that city workers had called her Monday afternoon to tell her the animals were trapped after she told them to check the drain pipes.
The effort drew a crowd of supportive onlookers, who cheered when the first few manatees were heaved to safety.
"My mother's here from Ohio," local resident C.J. Miller told Florida Today. "We heard about this and decided to come to see what was happening. She's never seen a manatee.
The Associated Press contributed to this report.
Click for more from MyFoxOrlando.com.
Click for more from Bay News 9.