Couple who plunged to their deaths at Yosemite National Park was taking selfie, relative says
A "travel-obsessed" Indian couple was taking a selfie when they plunged to their deaths at a popular overlook in Yosemite National Park last week, a relative said — just months after the duo wrote about having boundaries while taking travel photos.
Vishnu Viswanath, 29, and Meenakshi Moorthy, 30, died after they fell about 800 feet from Taft Point, a popular viewpoint in the California park that doesn't have a railing to protect visitors from the ledge. Park rangers recovered their bodies last Thursday after people reported seeing an unattended camera on a tripod, Viswanath's brother, Jishnu Viswanath, told the Associated Press.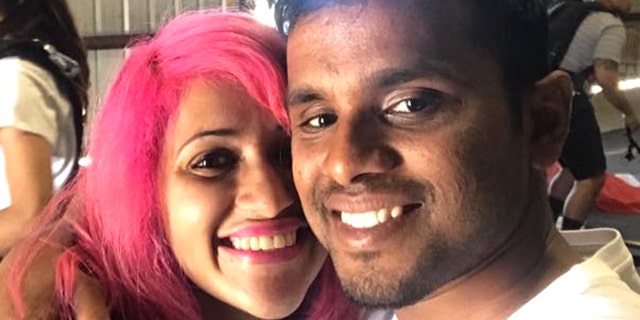 Jishnu Viswanath said Moorthy had set up the tripod by the ledge last Tuesday possibly to take a selfie. Rangers had arrived at the scene Thursday and "used high-powered binoculars to find them and used helicopters to airlift the bodies."
The National Park Service said the incident is under investigation.
Viswanath and Moorthy married four years ago in southern India, said Dr. Nisha Kuruvilla, a professor who knew the couple. Viswanath had been working as a software engineer at Cisco India's San Jose, California, headquarters.
The duo's married life was detailed in a travel blog called "Holidays and HappilyEverAfters," where they wrote about their recent vacations and posted photos of themselves in front of landscapes and monuments such as the Eiffel tower.
On the now-deactivated blog, they described themselves as people "diagnosed with the 'curious case of interminable travel bug' and a huge believer of 'happily-ever-afters.'" But they also talked about having limits when it comes to taking dangerous travel photos.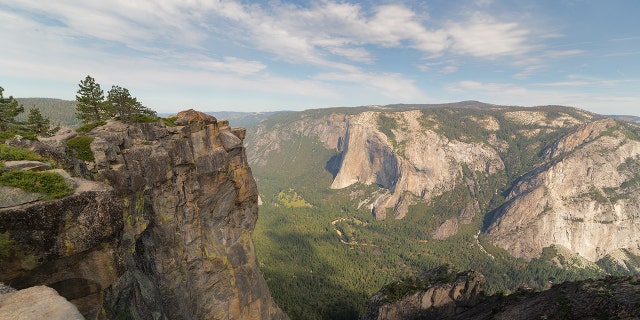 In a March 28 Instagram post, Moorthy questioned, "Is our life just worth one photo?"
"Yeah sure it can be limitless but guys, we reaaaallly need to have boundaries(this is handy as life lessons too but we will revisit that later)," Moorthy wrote along with a photo of herself at the Grand Canyon. "A lot of us including yours truly is a fan of daredevilry attempts of standing at the edge of cliffs and skyscrapers, but did you know that wind gusts can be FATAL???"
"When we squirm at another selfie attempt gone south from a skyscraper, let's remember to save that in our core memory and not the memory dump," she added.
Moorthy admitted she was "guilty as charged" for risking her life for a photo, but credited her husband for keeping her in check.
The Associated Press contributed to this report.