Maine man linked to at least 4 marriages is arrested after missing hearing on bigamy charges: authorities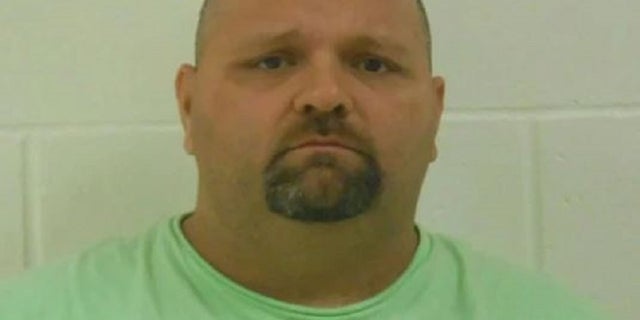 A Maine man facing bigamy charges for allegedly being married to at least four women was arrested in Ohio last week after skipping out on a scheduled court appearance in New Hampshire, authorities said.
Michael Middleton, 43, is accused of marrying a New Hampshire woman while also being married to one woman in Georgia and another in Alabama. A fourth woman claiming to be married to Middleton came forward Monday, the New York Post reported.
"This 'Cupid of Chaos' is now awaiting extradition in our jail," the Franklin County Sheriff's Office in Ohio tweeted Friday.
Authorities say Middleton was already married to Katherine Lashley of Georgia and Kassandra Shipley of Alabama when he married Alicia Grant of Dover, N.H., in 2013, the Journal Tribune in Biddeford, Maine, reported.
The three wives found out about each other, with Grant having tried to track Middleton down for years to have their marriage annulled, according to the paper.
The fourth woman, Ashley Climer, said she met Middleton on Facebook in 2016 in Kentucky, the New York Post reported. The couple had a baby together a year later, but he forged her signature and put the baby up for adoption, she claimed.
CLICK HERE TO GET THE FOX NEWS APP
Alicia Grant, Middleton's wife in New Hampshire, accused him of scamming her out of $20,000. Investigators believe there may be more marriages.
A person convicted of bigamy in New Hampshire could face up to five years probation and up to $4,000 in fines.
The Associated Press contributed to this report.