Connecticut man shot in neck recounts horror inside Colorado movie theater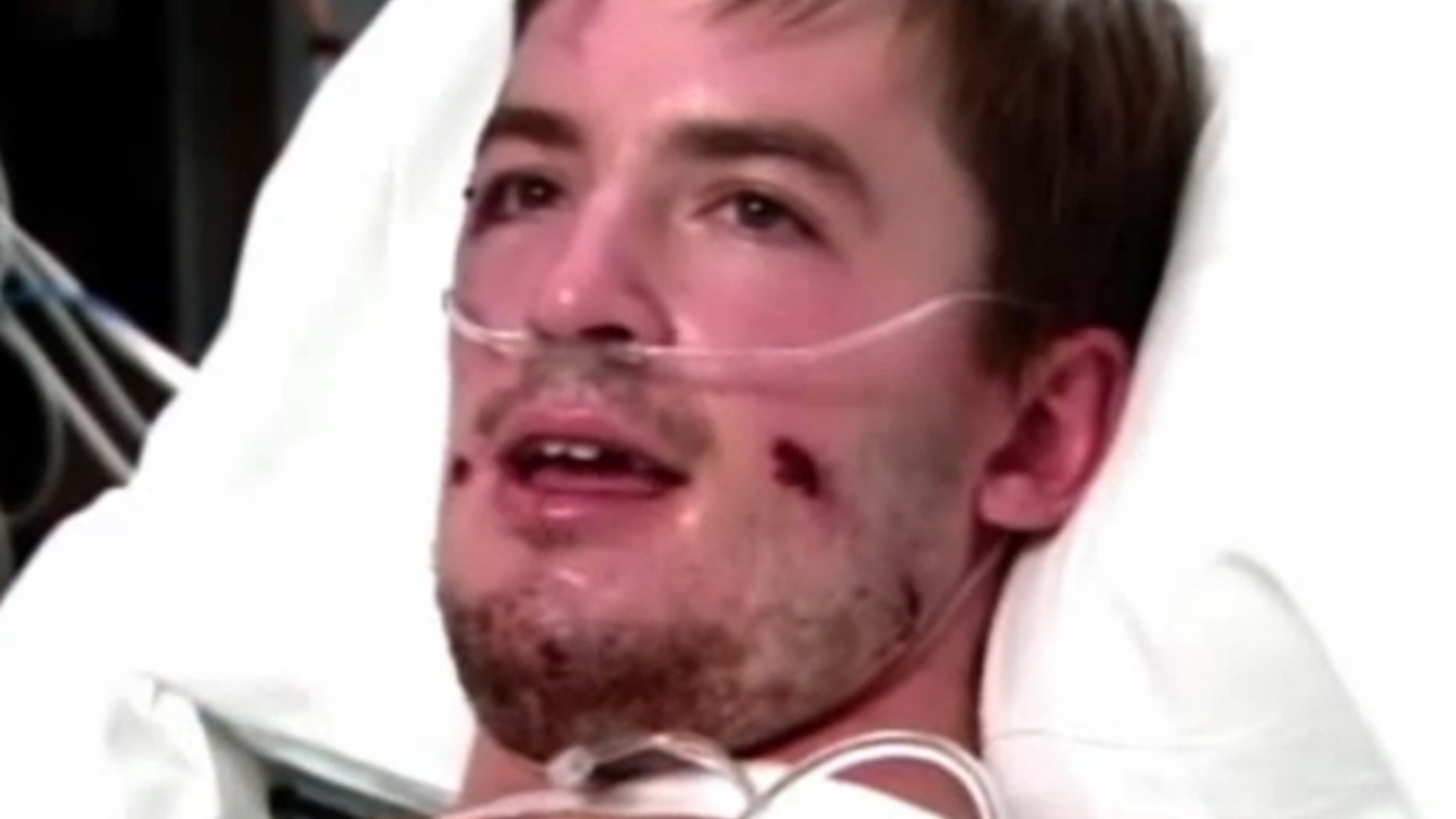 A Connecticut man shot in the neck during a deadly shooting spree inside a Colorado movie theater described the massacre as "cold and calculated."
Stephen A. Barton, 22, of Southbury, Conn., was on a cross-country bike trip with a friend when the pair decided to buy tickets Thursday to a midnight showing of"The Dark Knight Rises" at Century 16 Theater in Aurora, a Denver suburb.
Barton told Fox affiliate KDVR-TV that he and his friend, Ethan Rodriguez-Torrent, thought it was a prank when the two saw a gas canister fly across the screen shortly before the movie began.
[pullquote]
"At that time, I thought it was still fireworks," he told the station from his hospital bed.
But Barton said reality quickly set in once he realized he was shot in the neck.
"It was cold and calculated, definitely. It seemed very methodical," said Barton, a recent graduate of Syracuse University. "People started screaming. There was a lot of chaos, so I ducked down with my friends who I was there with."
Rodriguez-Torrent, a student at Yale University, was not injured during the attack that killed 12 people and injured 58 others. Barton was rushed into surgery Friday and is expected to recover.
The suspect, 24-year-old James Holmes, a doctoral student at the University of Colorado-Denver, made his first court appearance Monday morning. He is expected to be formally charged July 30 and is being held without bond.
"It's beyond my reasoning that someone could … all of a sudden go and start shooting children, people's children," said Barton's mother, Christine, who was at her son's bedside.