Connecticut cemetery accused of moving, stacking remains to put newly interred in old plots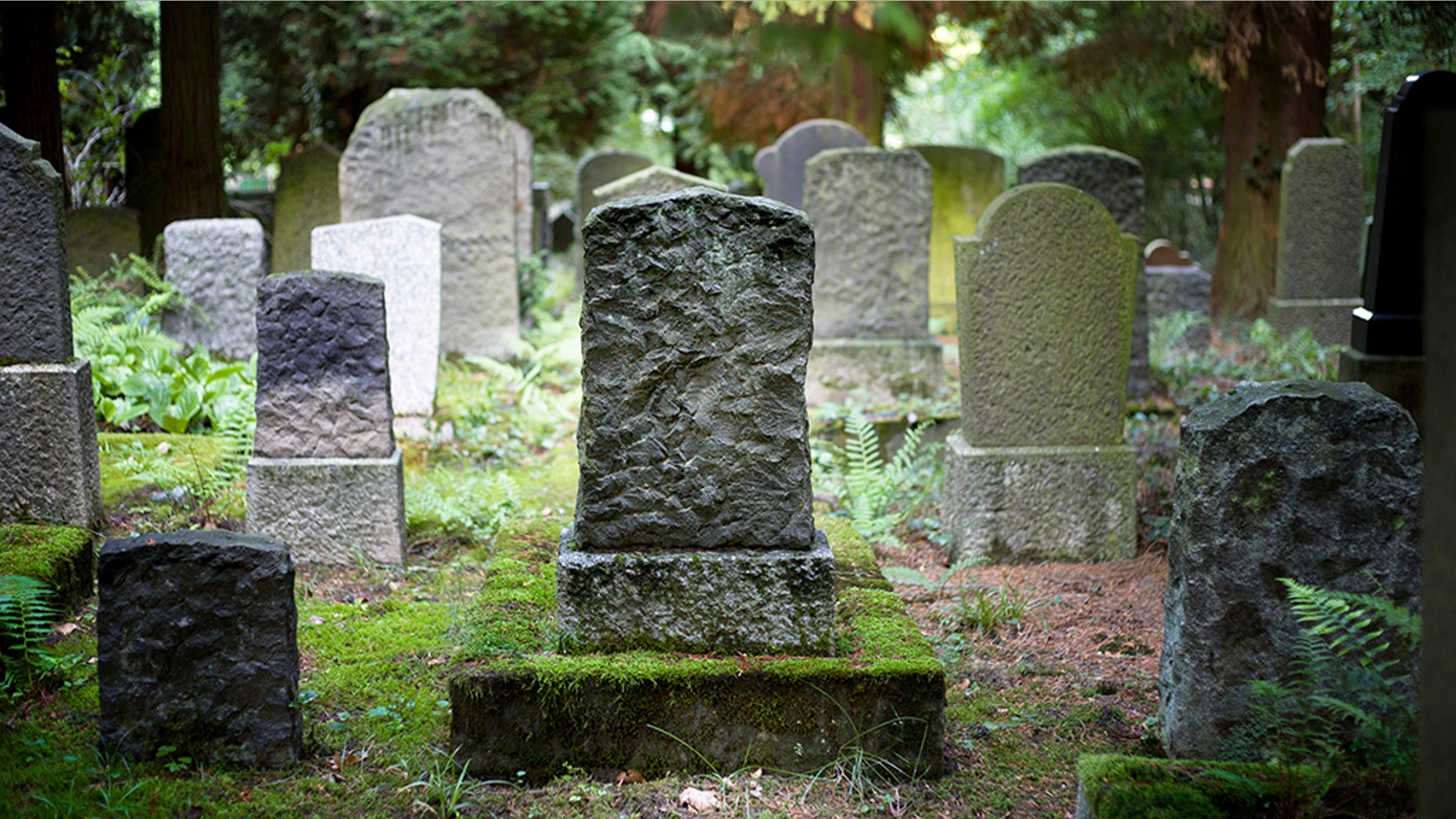 A Connecticut cemetery that is the final resting place for Civil and Spanish-American war veterans is now the site of an alleged macabre money-making scheme by the current manager, who wanted to discard old bodies in order to make room for the newly dead.
Bridgeport police said detectives walking through Park Cemetery recently found human bone fragments and pieces of caskets littered all over the hallowed grounds.
They discovered that manager Dale LaPrade had dozens of headstones – some dating back to the 1800s – moved so newer arrivals could be buried in plots stacked on old graves, the Connecticut Post reported.
SECRET IDENTITY OF 150-YEAR-OLD BODY FOUND IN NYC REVEALED
"New dirt was put over older graves and new graves were put there," Detective Kimberly Biehn told Superior Court Judge Elizabeth Stewart during a court hearing Tuesday.
Detective Jorge Cintron said a gravedigger told him he had been ordered by LaPrade to throw old bones and caskets away to make room for new graves. In the cemetery's office, officials allegedly found records scattered all over the floor.
"There was fresh soil over old headstones and they were in the process of building an access road through the stones," Cintron testified. "In the woods, we found old headstones and human bones that had just been thrown around."
The newspaper reported LaPrade, who took over managing the cemetery more than 10 years ago, did not respond to a subpoena to show up at the hearing and did not return calls.
It's unclear if LaPrade profited monetarily from the alleged scheme.
STUNNING SHIPWRECK DISCOVERY: 400-YEAR-OLD WRECK THRILLS EXPERTS
Park Cemetery is owned by an association made up of families of the deceased buried there.
Cheryl Jensen, a retired lawyer who has four generations of family interred at the cemetery, told Stewart she was fed up with the deteriorating conditions at the cemetery and went last month to Probate Court, where a judge contacted Bridgeport police and asked them to investigate.
LaPrade is facing a police investigation for the conditions at the cemetery, the newspaper reported. It's unclear if charges will be filed.