Confederate statue in Georgia vandalized to the tune of $200G, officials say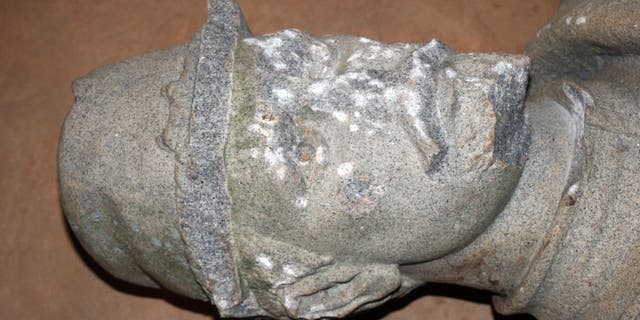 A statue of a Confederate soldier that stood high atop a Georgia cemetery was severely vandalized—with the statue's hands and rifle cut off and its face bashed in.
Someone or a group of people entered Myrtle Hill Cemetery on Wednesday before damaging the monument, which was built in 1887.
"It looked like it was surgically cut," Rome City Manager Sammy Rich told the Rome News-Tribune. "It's just super disappointing that somebody would go to that much trouble to get up there, put a ladder up or whatever to reach it."
Cemetery Director Stan Rogers estimated the value of the damages at $200,000, the newspaper reported.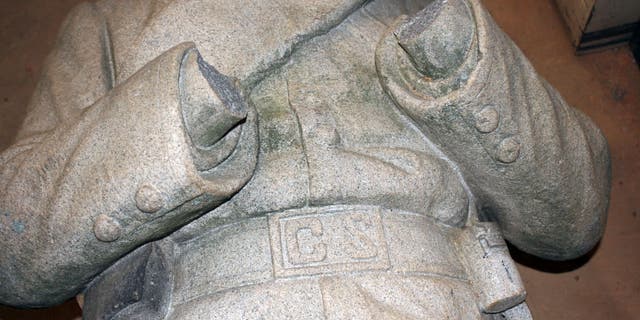 MEMPHIS CONFEDERATE STATUES REMOVED AFTER CITY COUNCIL VOTES TO SELL PARKS
The vandalism comes amid a nationwide debate about whether Confederate monuments should be taken down. Across the U.S., at least 25 cities and towns have removed or relocated Confederate monuments.
The monument was removed and the city will try to determine whether it can be fixed and put back.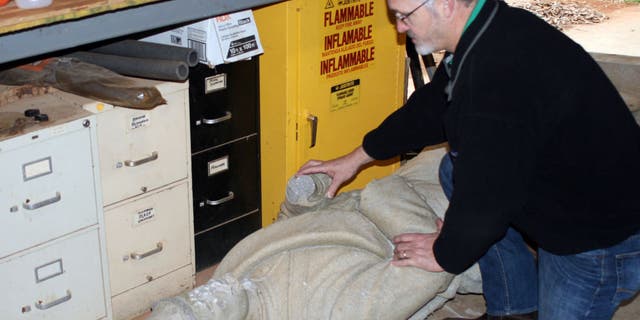 The cemetery's gates are locked to vehicular traffic, but anyone could have made the hike on foot up the hill.
Police have said they're investigating the incident but don't have any leads yet.