Condemned Ohio killer of 2 asks parole board for mercy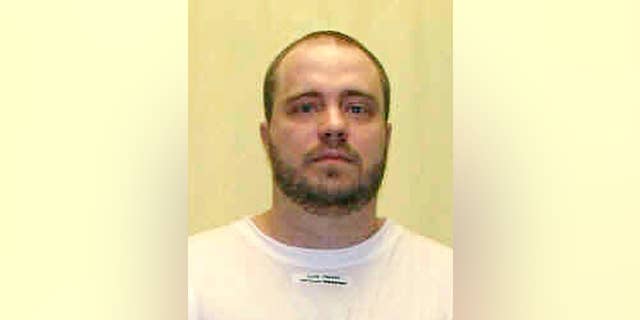 COLUMBUS, Ohio – A condemned Ohio killer who shot two people to death in back-to-back robberies over two days is asking the state parole board to spare his life.
Gary Otte (OH'-tay) was sentenced to die for the Feb. 12, 1992, killing of Robert Wasikowski (wah-sih-KOW-skee) and the Feb. 13, 1992, killing of Sharon Kostura. Both killings took place in Parma in suburban Cleveland.
Otte's attorneys argue that drug addiction, intoxication and depression led to both slayings. They also say he received poor legal help at his trial.
The Cuyahoga (ky-uh-HOH'-guh) County Prosecutor's Office says the 45-year-old Otte still won't take full responsibility and tries to blame others, including the victims.
A hearing before the parole board was underway Thursday. Otte's execution is set for March 15.