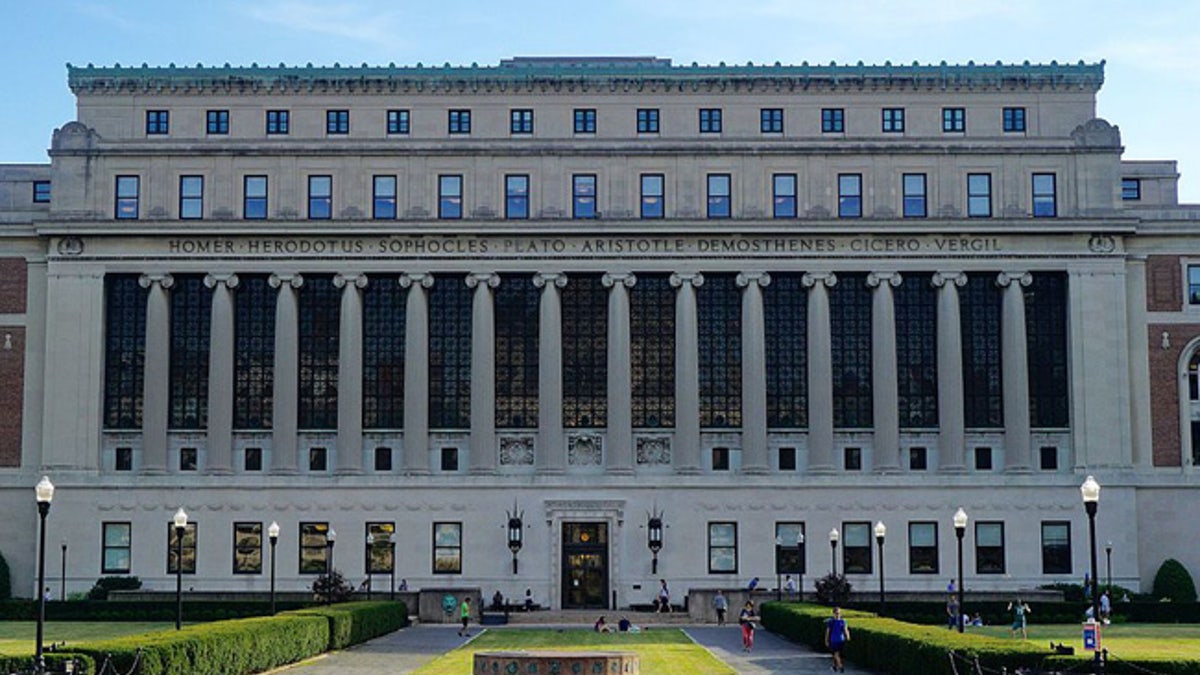 Columbia University has reached a settlement with a former male student who was accused of raping a fellow classmate who became known as "mattress girl," according to a report.
Paul Nungesser had sued Columbia for gender discrimination in a 2015 lawsuit. The Columbia student newspaper reported the settlement Thursday. Terms were not disclosed.
"Together with Paul and his parents, we have fought for three long years," Nungesser's lawyer, Andrew Miltenberg told The Washington Post.
"It gives Paul a chance to go on with his life and recover from the false accusation against him," he said. "We hope that the resolution of the case also ensures that no student will ever have to endure what Paul went through after he was exonerated."
Emma Sulkowicz lugged a mattress around campus to protest the school's handling of her rape allegations against Nungesser, the New York Post reported.
Her protest even earned her academic credit while fanning a national debate over how colleges respond to sexual assault allegations.
Sulkowicz claimed Nungesser raped her when she was a sophomore in 2012. Columbia investigated and cleared Nungesser, Police also investigated and declined to bring any charges.
The Post reported that Columbia released a statement affirming that Nungesser had been found not responsible for sexual misconduct after a "diligent and thorough" investigation.
"Columbia University stands by that finding," the school said. "Columbia recognizes that after the conclusion of the investigation, Paul's remaining time at Columbia became very difficult for him and not what Columbia would want any of its students to experience."
The statement added, "Columbia will continue to review and update its policies toward ensuring that every student — accuser and accused, including those like Paul who are found not responsible — is treated respectfully and as a full member of the Columbia community."
Nungesser accused Columbia in the lawsuit of "abetting the woman's gender-based harrasement."
He said her protest defamed and humiliated him, according to the Post.
The lawsuit was dismissed in federal court twice.
The settlement was reached as Nungesser prepared to take the case to an appeals court.
Nungesser wants to be a filmmaker, the Post reported.
"I think this case fits into the larger debate in that the mark of being called a rapist is a significant one, and it follows you regardless of whether or not the university finds you responsible," Miltenberg said.
"It highlights in a way how polarizing the topic is and how much damage can be done just by having to go through the process, let alone worrying about whether it's going to be handled fairly or not," he added.
The Post reported that Sulkowicz, who was not part of the lawsuit, did not return calls for comment.