Colorado River boat crash leaves 4 missing, officials say
Four people were missing Sunday after a boat collision on the Colorado River ejected passengers and left nine others injured, officials said.
"We have four parties unaccounted for and presumed submerged," Eric Sherwin, a spokesperson for California's San Bernardino County Fire District, said. "It is being treated as a recovery operation."
Two boats crashed and sank in the river on Saturday night between two popular marinas and near Moabi Regional Park, on a popular stretch of the river that marks the border between California and Arizona, the Mohave County Sheriff's Office said.
Investigators said earlier Sunday that two people were missing before the sheriff's office revised the number to four — one man and three women.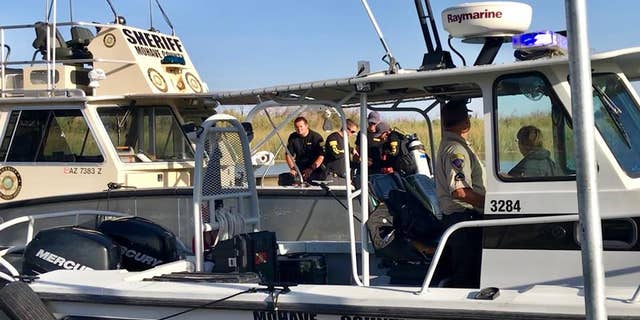 Sixteen people were on board the two boats, investigators said. As boaters rescued people from the water, nine people were found to be injured, two of whom were in critical condition.
No boaters were wearing life jackets at the time of the crash, according to the sheriff's office. Some passengers reportedly were thrown into the water by the force of the collision, or jumped, and were swept several miles down the river.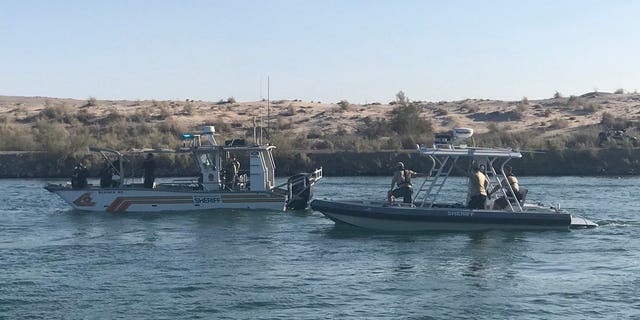 "We had victims of this collision that were located 3 to 5 miles downstream from the original point of impact," Sherwin said.
Rescuers immediately started to search for the missing passengers, but called off efforts until Sunday morning because they said the river, which can range from shallow to 30 feet deep depending on the area, was too dangerous after dark.
The cause of the crash is being investigated by Mohave County authorities. Sherwin said darkness undoubtedly played a role in the crash.
Fox News' Bradford Betz and The Associated Press contributed to this report.