Cold enough to freeze your dog in much of US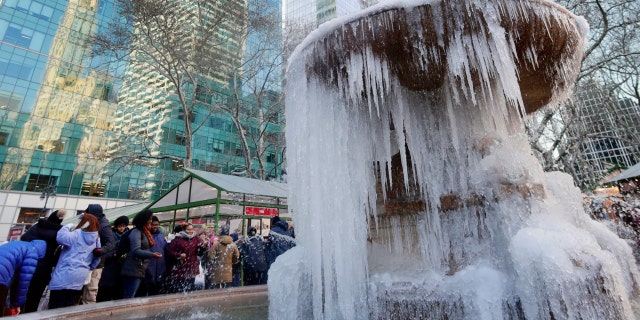 The northern U.S. was in the throes of a brutal cold snap overnight Thursday into Friday morning, with forecasters issuing warnings of hypothermia and frostbite as temperatures remain low through New Year's weekend.
As the Arctic blast spread across the region, a dog was found frozen to death on a porch in Ohio, the Toledo Blade reported.
"I don't know how long she was out there," Megan Brown, a cruelty investigator with the local Humane Society, told the paper. "She was frozen solid."
The Department of Energy projected a rise in fuel costs, potentially hurting low-income Americans.
In North Carolina, Gov. Roy Cooper looked to prevent price gouging by signing an emergency declaration to loosen restrictions on transporting heating fuel, allowing it to be more easily distributed.
In the Northeast, Adam Gill, a staffer at a weather observatory in New Hampshire, took video as he poured boiling water out of a pitcher and watched it immediately turn into snow.
Even a "polar bear plunge" in New Jersey had to be canceled because of the cold.
Homeless shelters across the Northeast were staffing up and bringing in extra beds to accommodate additional lodgers.
President Donald Trump reacted to the frigid weather hitting his home state with a tweet:
"In the east, it could be the COLDEST New Year's Eve on record," Trump wrote. "Perhaps we could use a little bit of that good old Global Warming that our Country, but not other countries, was going to pay TRILLIONS OF DOLLARS to protect against. Bundle up!"
With New Year's Eve drawing closer, Fox News meteorologist Rick Reichmuth said revelers coming to watch the ball drop in New York City's Times Square will likely encounter temperatures in the teens around midnight.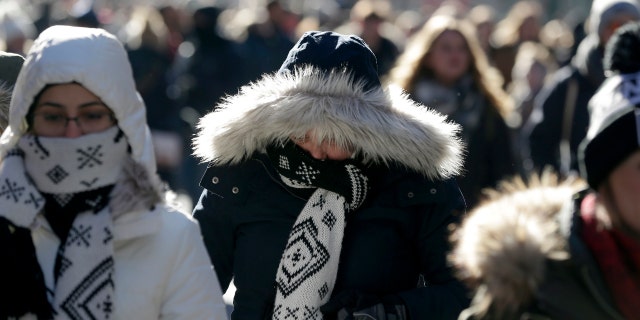 He warned that conditions in Times Square's traditional security "pens" for the gathering crowd could become dangerous as the temperature drops.
The Associated Press contributed to this report.